Kansas Childrens Discovery Center
Introduction
Located in the southwest corner of the beautiful Gage Park, the Kansas Children's Discovery Center seeks to enhance the lives of children through creative inspiration and educational enhancement. The Discover Center dates back to 2011, and since it opened to the public with a 15,708-square-foot building nestled within 4.5 wooded acres, it has attracted tens of thousands of children from Topeka and throughout the nation. Younger visitors to the Discover Center explore nine indoor exhibits that cover science, gardening, money, art, careers, and other subjects, all of which the Center presents in a fun, interactive, and engaging manner. Outside of the Center, the 4.5 acres of wooded land in Gage Park hosts hiking and biking trails, and families can rent bicycles, visit a butterfly garden, or play within a two-story treehouse designed by local architect, Chris Yorke. The Discover After Dark events, for adults aged 21 and older, give local parents a chance to learn about science, beer, and other subjects interesting among adults.
Images
The Kansas Children's Discovery Museum
Working in the Build Gallery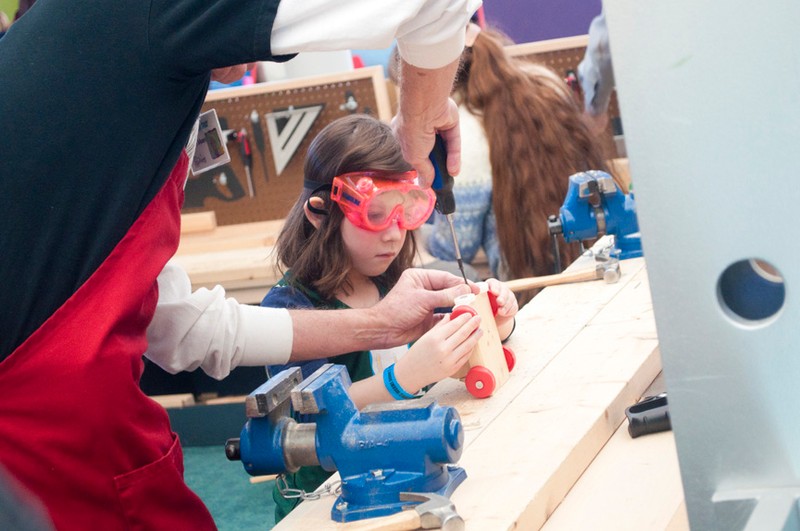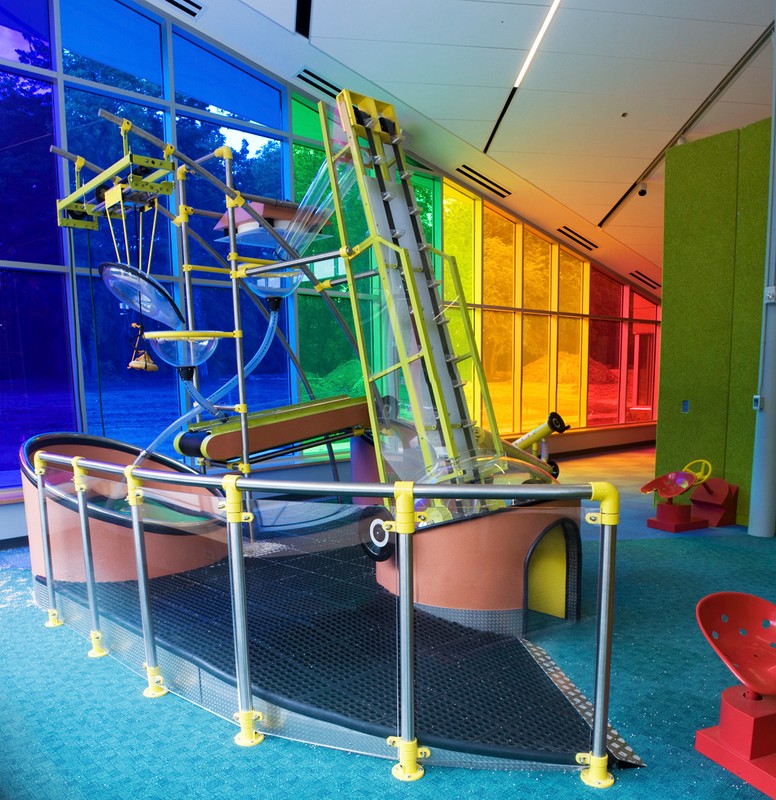 Butterfly in the Powell Memorial Butterfly Garden & Monarch Waystation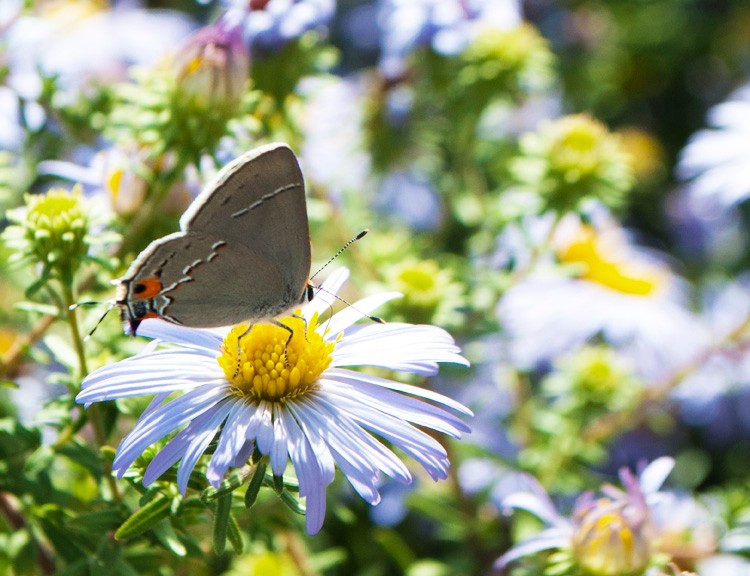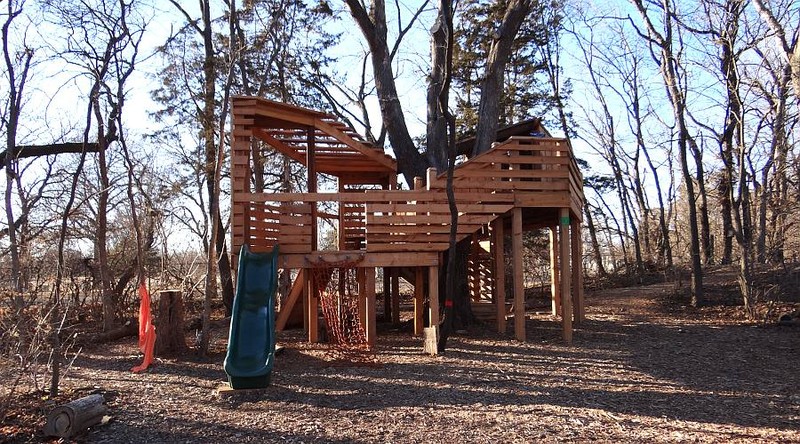 Backstory and Context
Exhibits and Activities at the Kansas Children's Discovery Center
The Kansas Children's Discovery Center's mission is "To enhance the lives of children; inspire creativity and a lifelong love of learning; enrich the health of our community through education; and provide an exciting and safe place for families to learn, play and interact together."
In accordance with the mission, the Center features nine different exhibits throughout its 15,708-square-foot structure. Each exhibit focuses on a theme, where visitors interact and "play" with various objects while learning the fundamentals of the exhibit's subject.
The nine indoor exhibits include Art, Build, Careers, Flo-Graphix, Grain, Grow, Little Sprouts, Moneyville, and Science. The most popular and impressive exhibit is the Build Gallery, which allows children to construct towers, bridges, and other architectural works. In this gallery, children use real tools, wood, and grand scale building materials, and the educational focus of the gallery is to show children the uses of algebra and geometric shapes in buildings and other objects.
The Art Gallery lets children explore with paints, light, and mobiles. The Science Gallery introduces children to complex topics such as scientific inquiry and how to run an experiment. The other exhibits focus on the nuances of various careers (from mechanic to cook), while allowing children to work on a mock Kansas grain harvest, learn how to balance a budget, and design a fantasy playhouse.
Outdoor Learning Adventures

Going outside, the Center allows families to hike or bike on an extensive network of trails. Outdoor activities include planting and tending vegetables, exploring natural ecosystems, climbing hills, and exploring the two-story treehouse, among many others.1
Near the Native Tallgrass Prairie Restoration (which in itself features 500 species of plants, nearly 150 species of birds, 39 species of reptiles and amphibians, and 31 species of mammals), the Powell Memorial Butterfly Garden & Monarch Waystation endures as an official Pollinator Habitat. This means that Master Gardeners and Horticulturists work with the 26 different native Kansas wildflowers and plants while also encouraging biodiversity full of bees and butterflies.2
Discovery After Dark for Adults
Although aimed at children during the day, the Discover Center also hosts a few events exclusively for adults. Known as Discovery After Dark, these events are only available to adults 21 and older. Some of the events have included "Science of the Brew," "Science of Superstitions," and "Science of Electricity.3
Sources
1.) Homepage. Kansas Childrens Discovery Center. Accessed July 11, 2015. http://www.kansasdiscovery.org/index.php?option=com_content&view=article&id=49&Itemid=58.
2.) Ibid.
3.) Ibid.
Additional Information