Vietnam Veterans Memorial-Monroe, Ohio
Introduction
Veterans Memorial Park is located at the southeast corner of State Route 63 and Main Street in Monroe, Ohio. This park is dedicated to the local veterans who served in the Vietnam War. If features flags for all of the branches of United States Military.Monroe, Ohio has a very active historical society that maintains the three nearby museums.
Images
Here is a view of the Vietnam Veterans Memorial located in Monroe, Ohio. These flags are dedicated to the branches of the United States military and the local men who served in Vietnam.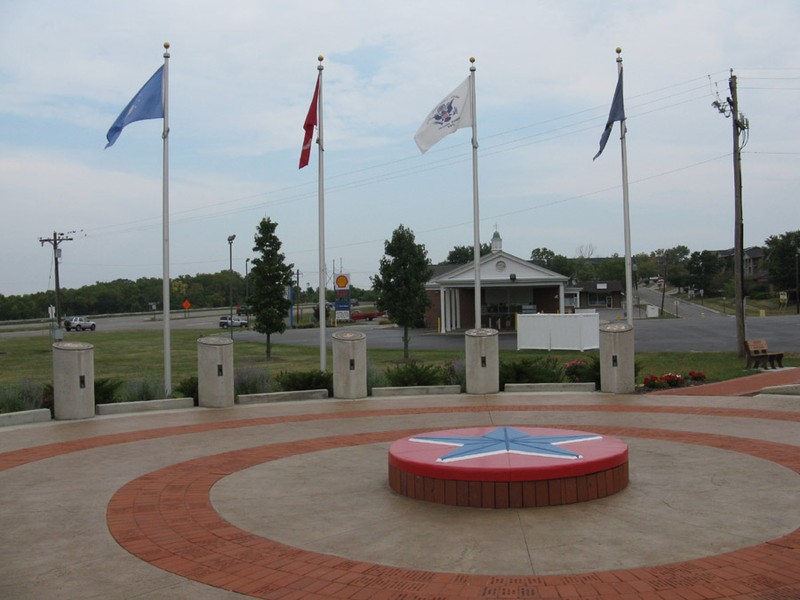 Here is a view of the eagle statue located in the Vietnam Veterans War Memorial in Monroe, Ohio.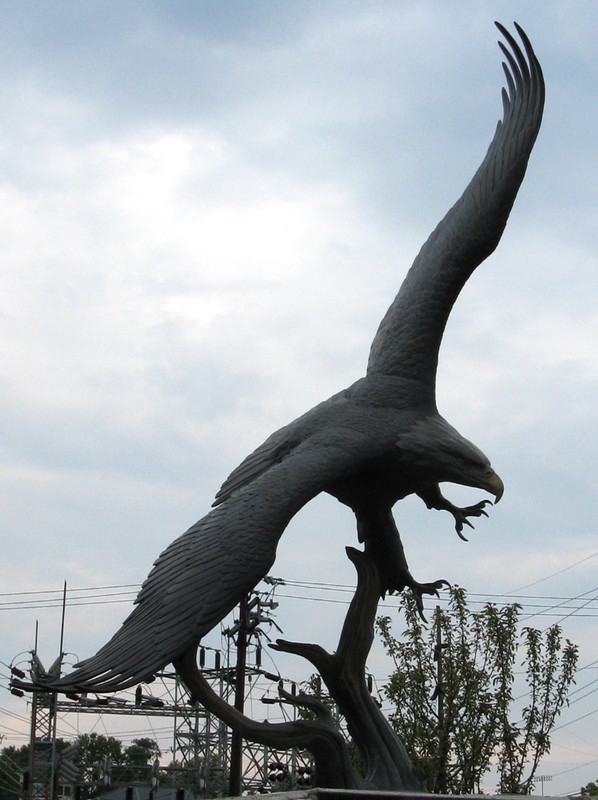 Here is a monument dedicated to the veterans in the area. All of the names of the local veterans who served are inscribed in the stone.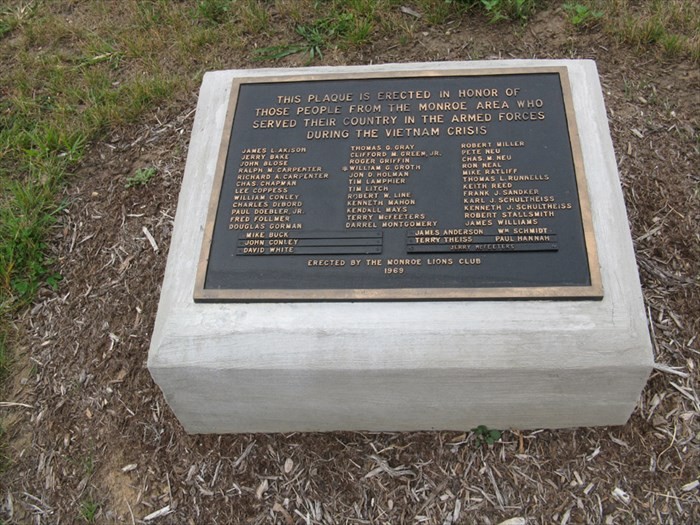 Here is another view of the Vietnam Veterans Memorial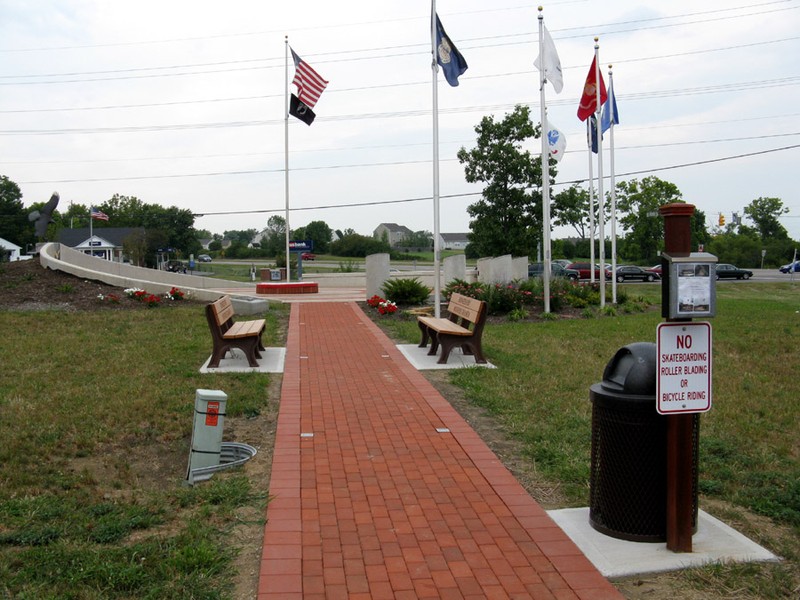 Backstory and Context
Monroe is situated in southwest Ohio, in Butler County, and a small portion is also within northwest Warren County.
The City of Monroe was founded in 1817
It has three museums and a memorial to the Vietnam Veterans in the region.


Originally Monroe was within the limits of Lemon Township which was the largest in Ohio. There is not much of Lemon Township that exists today with most areas having been annexed into the Monroe proper.
Pioneer John Baker (1775-1852) is believed to be the first inhabitant of the area.


There are three museums located nearby: the Log Cabin Museum, the 1917 House, and the Chickahominy house. Each of these museums are under the guardianship of the Monroe Historical Society.
Sources
https://d38ls2kcjnhfdj.cloudfront.net/bc6f514d-e397-4617-a420-2952044bef9d.jpg http://www.monroeohio.org/departments/public-works/parks-and-recreation/vmp
Additional Information