Fortunato Anselmo House
Introduction
The house was built in 1903 by Silas B. Wood. Though the house has had multiple tenants, it is most famous for being the home of Fortunato Anselmo, who served as the first Italian vice consul in Salt Lake, a position he held for 41 years.
Images
"Fortunato Anselmo" by Sofiya Mykhalska - Own work. Licensed under CC BY-SA 3.0 via Wikimedia Commons - https://commons.wikimedia.org/wiki/File:Fortunato_Anselmo.jpg#/media/File:Fortunato_Anselmo.jpg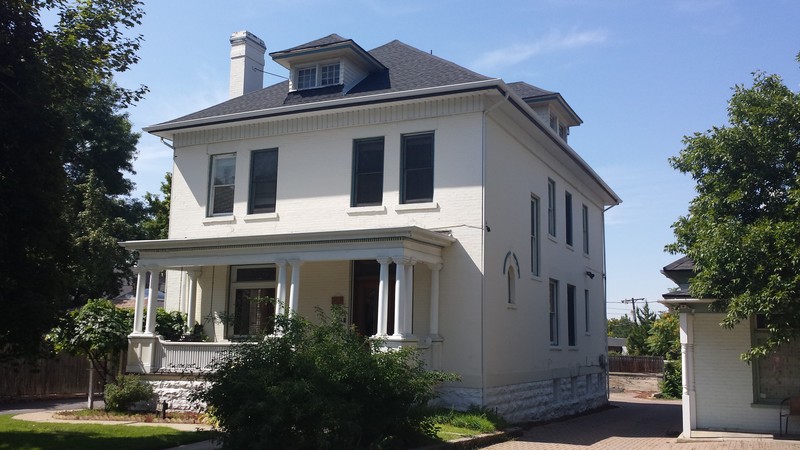 Backstory and Context
The first owner of the home was Oscar G. Hemenway of Hemenway & Moser, Wholesale Cigars. In 1908, the house was bought by Frank B. and Emma Zina Gawan, who lived there until 1920 when Anselmo and his wife Anna purchased the home.

Anselmo was an immigrant from Italy, who came to the States in the early 1900s. He first lived with his sister in Pueblo, Colorado where he worked as a reporter for an Italian-American newspaper. With an interest in the mercantile industry, he and his bride--he and Anna married in 1909--relocated to Salt Lake City in 1911 where he opened an imported food store named F. Anselmo & Co. Shortly after, he also established a newspaper of his own called La Gazetta Italiana, naturally making him a mouthpiece for the growing Italian community in the area. In 1915, he sold his newspaper business as he was taking on a greater responsibility: he was appointed the first Italian vice consul of Utah and Wyoming.
During his 41 years as vice consul, Anselmo was extremely active in social and governmental politics. For example, he was instrumental in having the Christopher Columbus Day declared a legal state holiday, "seek[ing] some type of recognition for the Italian nationality by placing an emphasis on Columbus as "the herald of Liberty which our people [all Americans] now enjoy."
Anselmo was a friend to many, taking a personal interest in the lives of those in the community he represented. His home served as a second office of which was always open to those who needed his help in legal matters, language translation, and relocation from Italy to Utah, just to name a few things.
According to the nomination form for the house's inclusion on the National Register of Historic Places, in addition to local community members, Anselmo hosted many "dignitaries and celebritites" at the home:
"In 1920-1921, Italian Ambassador to the United States, Vittorio Rolandi-Ricci, was entertained there, while in 1930 Italian heavy weight fighter Primo Camera figured among visitors. In 1936 Anselmo met Italian and Catholic dignitaries at the Salt Lake airport. Included in the group were Italian Count Enrico Gallazzo, Archbishop Francis J, Spellman (later Cardinal), and Cardinal Eugenic Pacelli, who was to become Pope Pius XII, Local Catholic and Mormon officials also visited the vice consul, as did countesses, entertainers, and a wide variety of personages."
Anselmo was awarded two different awards by the Italian government for his service as vice consul: the Knight of the Crown of Italy and an elevation to Officer of the Order of the Crown of Italy (1922).
After Anselmo's death in 1965, his wife and daughters continued to reside in their home until 1950. Today, the home is owned by Ronald L. Beers, who has invested in the restoration of the historic home.
Sources
http://pdfhost.focus.nps.gov/docs/NRHP/Text/79002499.pdf