Causey Mansion
Introduction
The historical house of Governor Causey is now a bed and breakfast operated by proprietors Joe Phillips and Jan Broulik. Causey Mansion is one of the most beautiful and well-recognized landmarks in Milford. The home was constructed in 1763 for Levin Crapper and was used as a working farm, including many servants and slaves who lived in Delaware for generations prior to the Civil War. In 1849, Governor Peter Causey enlarged the home and added many beautiful features. The house has been a home to two of Delaware's Governors and Governor Rogers who died during his second term was buried on the Mansion grounds but was later moved to Old Fellows Cemetery. Visitors can not only learn about the history of the Rogers family and other elite residents, but also the servants and slaves who toiled upon this Delaware plantation.
Images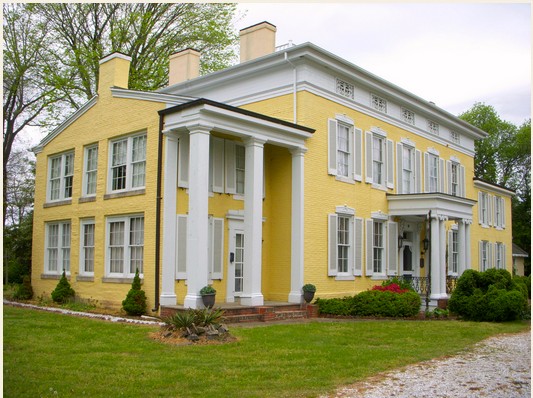 Interior view of the mansion
Backstory and Context
One of the mansion's outbuildings has been well persevered. This structure was once the home for the plantation's slaves. It has been said that at the base of a ladder stairway is a large, scooped out dent in the wall that, according to legend, was created to allow one of the servants, who was a fairly large woman, to get up to her room.

"The Causey Mansion is a testament to the desire of many Milford resident's to not only preserve the history of the town but to share that history with others. The well maintained formal boxwood gardens and immaculate grounds on the three-acre historic site, five guest rooms, a parlor, formal dining room and breakfast room provide visitors with a step back into the past. The mansion is also available for special occasions, such as weddings and reunions." -Terry Rogers

If you would like to make reservations for the bed and breakfast you can do so on the official website.


Sources
https://milfordlive.com/2013/04/09/causey-mansions-stately-history/ http://www.causeymansion.com/History.php
Additional Information