Iditarod Race Starting Line
Introduction
This famous race kicks off the first Sunday of every March. The Iditarod sled dog race starts in Anchorage and ends at Nome. Each team consists of 12 to 16 dogs and their musher. The teams cover 1150 miles in 8 to 20 days. The first race was started March 3, 1973. The race was a commemoration of the dogs that were involved in the run to save Nome from Diptheria.
Images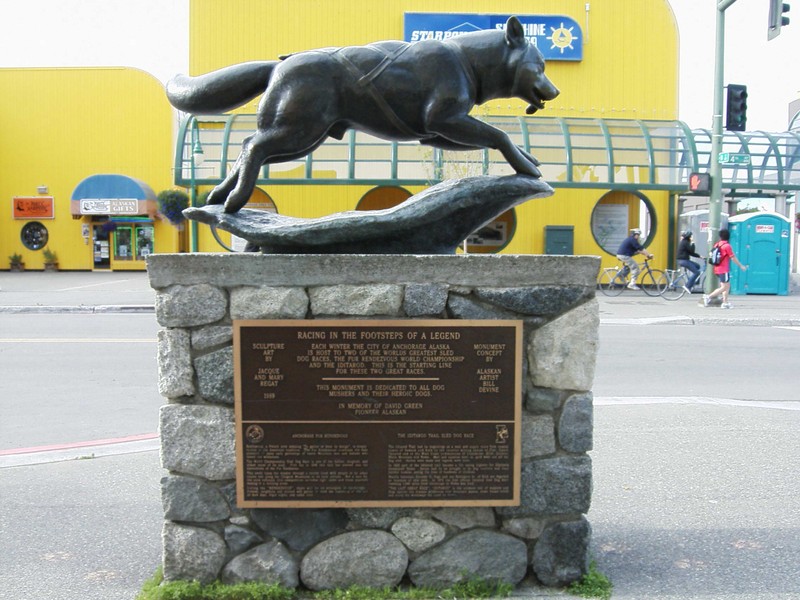 Backstory and Context
The Iditarod Trail connected the coastal community of Seward with the gold rush town of Nome. The trail was used by Eskimos and Athabasca Indians, but became an important corridor for transportation and communication. The route was dotted with mining camps, trading posts, and other settlements that sprang up from the gold rush. One such place was the remote town of Iditarod (an Indian word meaning "A far, distant place"). The winner of the first race to Nome was Dick Wimarth and his winning time was just over 20 days. The first woman to win the race was Libby Riddles.
Additional Information