Kent Plantation House
Introduction
Built in 1880 by Frenchman Pierre Bailio II, the Kent Plantation House is one of the oldest standing structures remaining in Louisiana and is an excellent example of French colonial architecture. The plantation shows what farm like was like between 1795-1855. Several other buildings are located on the plantation grounds including the milk house, slave cabins, Blacksmith shop, and barn. The house and the other buildings contain artifacts from the period. The plantation house and grounds are open to visitors who can also request guided tours. The house was listed on the National Register of Historic Places in 1971.
Images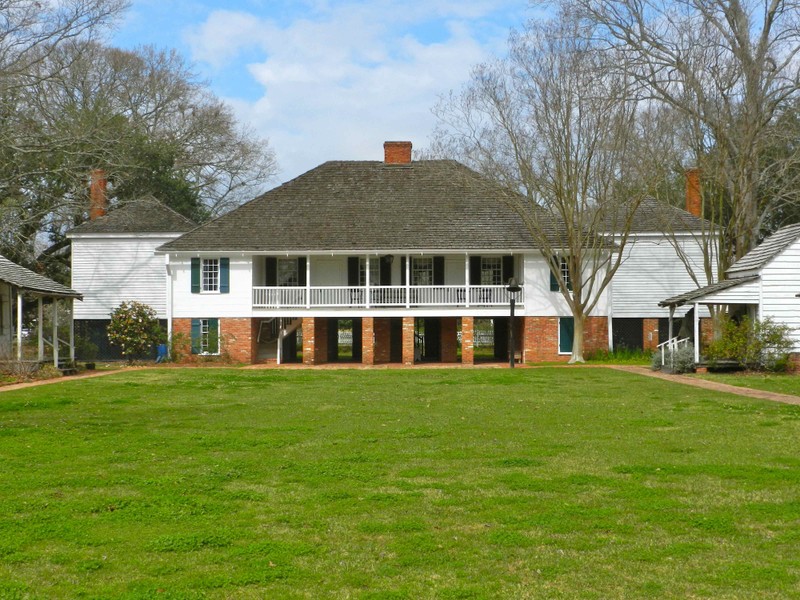 The Kitchen. Meals were made here every day and brought over to the main house.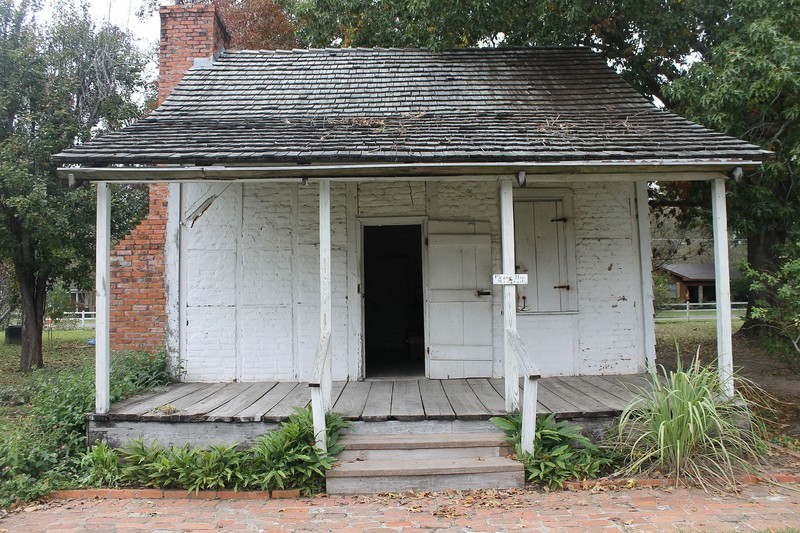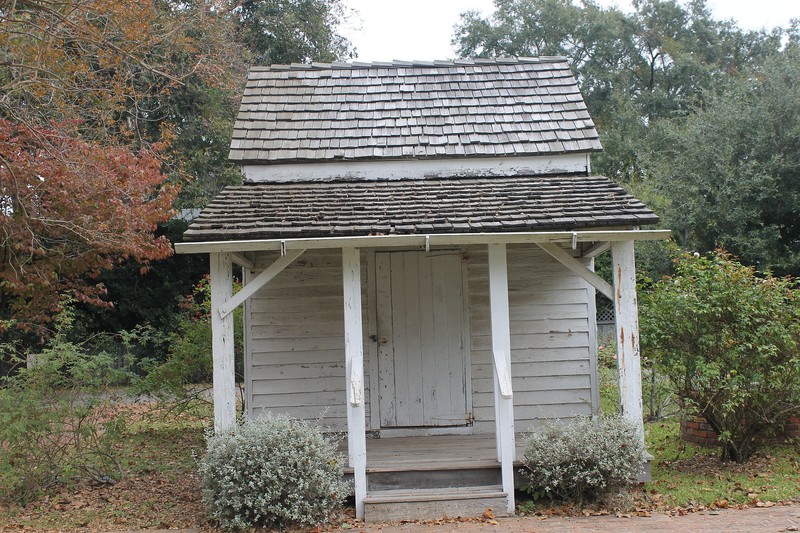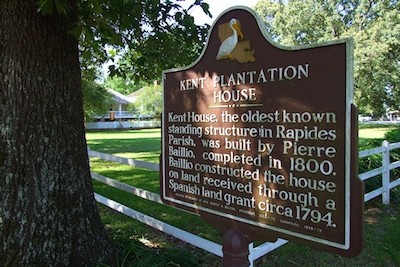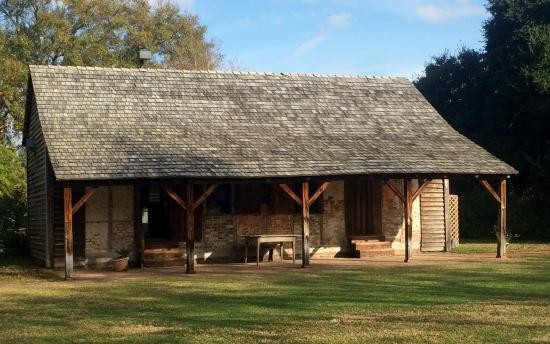 Backstory and Context
Pierre Bailio's father was an officer at Fort St. Jean Baptiste (located in Natchitoches), which was built in 1716 and was the first European settlement in the territory that would, in 1803, be known as the Louisiana Purchase; the fort was abandoned in 1764. King Charles IV of Spain granted Pierre Baillio an acre of land and Baillio started building the plantation house around 1796. When it was complete in 1800 it only had six rooms. In 1842, Maryland-born Robert Hynson bought the house and added wings on each side. It is not clear for how long the plantation remained in the Hynson family or who owned it afterwards nor when it was opened to the public.
Sources
http://www.kenthouse.org/tour-the-house.html
Additional Information