Old State Capitol (Museum of Political History)
Introduction
The Old State Capitol, now the home of the Museum of Political History, is a historic, architecturally striking building located in Baton Rouge along the eastern bank of the Mississippi River. Constructed between 1847 and 1852, it was designed by New York architect James H. Dakin in the Gothic style and looks very much like a castle (Dakin described it as "castellated Gothic"). Its interior is highlighted by, among many features, a cast-iron staircase and numerous stained glass windows as well as a stained glass dome. The museum explores the state's political history. The building was placed on the National Register of Historic Places in 1973.
Images
The Old State Capitol, now the Museum of Political History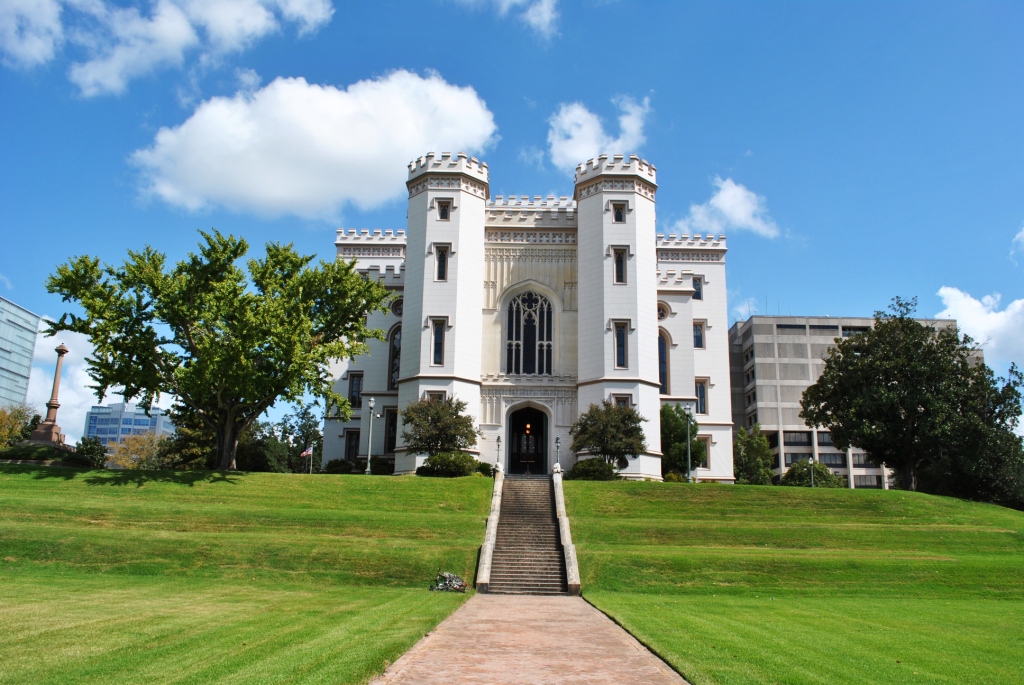 View of the stained glass dome and cast-iron staircase
Backstory and Context
By the 1840s, New Orleans became Louisiana's biggest city and the fourth largest in the country. The state legislature decided to move the capitol from New Orleans to Baton Rouge to prevent the former city from becoming too powerful. In 1862 during the Civil War, Union forces captured Baton Rouge and used the building as barracks for African-American troops. Fires broke out and destroyed much of the interior. It was restored in the 1880s but again fell into disrepair after the new capitol building was constructed in 1932. It was saved from demolition in the 1970s and fully restored in the early 1990s. The museum opened in 1994 as the Center for Political and Governmental History but is now known by its current name.
Sources
http://www.sos.la.gov/HistoricalResources/VisitMuseums/LouisianasOldStateCapitol/Pages/default.aspx http://www.louisianaoldstatecapitol.org/about/ http://pdfhost.focus.nps.gov/docs/NRHP/Text/73000862.pdf
Additional Information