Florence County Museum
Introduction
The Florence County Museum preserves and interprets the history and culture of east-central South Carolina through exhibits and programs. The museum is best-known for the Wright Collection of Southern Art, which has over 140 pieces from various 20th century artists. Other highlights include a collection of works from Harlem Renaissance artist William H. Johnson and a famous original painting of Revolutionary War hero Francis Marion crossing the Pee Dee River. The museum also has various lectures and programs available for all ages or education levels.
Images
Front of the Florence County Museum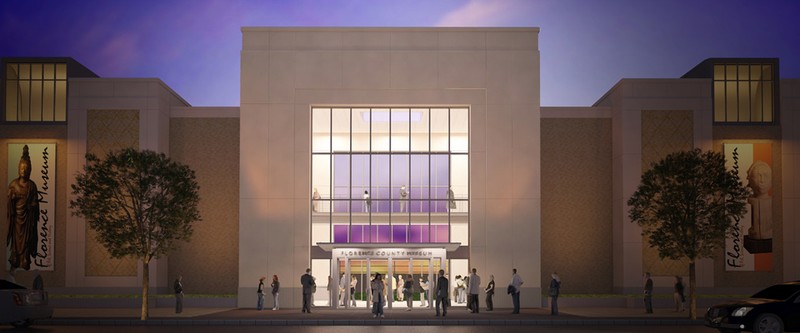 Some exhibits from the museum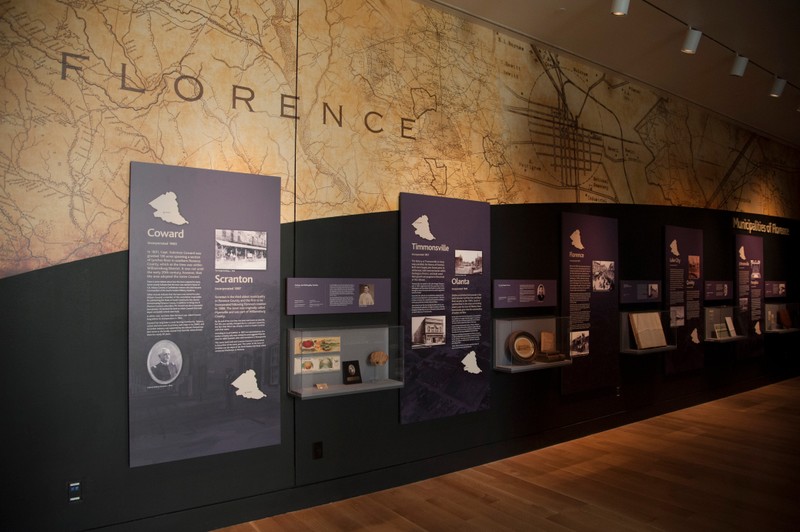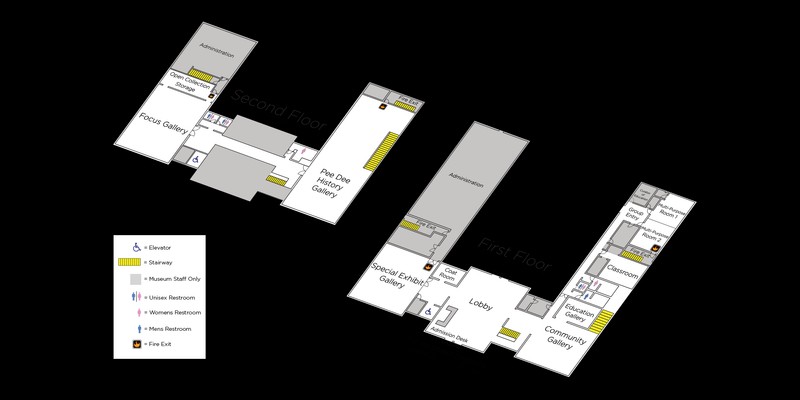 Backstory and Context
The Florence County Museum is home to the Wright Collection of South Art. In this collection, over 140 pieces of art that represent the best Southern Art artists such as: Thomas Hart Benton, Anna Heyward Taylor, and Mary Whyte. The museum, however, is also committed to contemporary artists as well, and hosts the Pee Dee Regional Art Competition, which is South Carolina's oldest juried art competition. Since 1954, this competition has brought the best of southern contemporary art to the region.
The museum also offers a variety of special programs and lectures. On March 5th, 2015, for example, the museum hosted Dr. Stephen Wise who discussed the experience of local residents in the Civil War.
The museum is home to many highlights of local history. An 18-foot-tall Ancient Bald Cypress trunk sub-fossil is found as an attraction among these exhibits, as well as a cretaceous period reptile's material. The museum also has more family friendly and kid targeted exhibits. The museum hosts Mornings At The Museum, which is for kids ages 3-5 and their adult companions. This program has gallery visit, story time, and a hands-on activity. The museum has also selected several Family Days at the museum. This includes gallery activities, hands on experiences, projects, and more.
Sources
"Atom Bomb Fragments, Florence, South Carolina." RoadsideAmerica.com. Web. 27 June 2015. "Florence County Museum, Florence." Florence County Museum (SC). Trip Advisor. Web. 27 June 2015. .
Additional Information