Millfield Mine disaster
Introduction
The Millfield Mine disaster occurred November 5, 1930, at the Sunday Creek Coal Company Mine Number 6 in Dover Township, Athens County, Ohio. It was the state's worst mine disaster. According to the historical marker at the site in Millfield, Ohio, the explosion killed 82 people.
Images
Families of the miners waiting for news after the disaster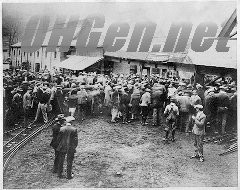 Ruins of the mining company. On November 5, 1930, gases in the mine were ignited by a spark between a trolley car and its railing. The ensuing explosion killed eighty-two people.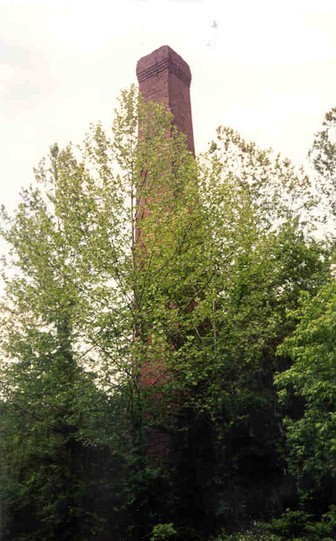 Backstory and Context
On November 5, 1930, an explosion occurred at the Millfield Mine resulting in the worst mine disaster in Ohio's history. The mine was ran by the Sunday Creek Coal Company who also ran mines at San Troy, and operated many other mines in the Hocking Hills region.
At approximately 11:45 A.M. methane gas that had accumulated in the mine shaft ignited when a spark was created between a trolley car and the railing causing the explosion. The explosion was felt for many miles.
One hundred ninety-one miners went to work on this day. Of the 191 miners, 73 lost their lives. While some died from the explosion, others lost their lives to carbon monoxide that filled the mine shaft. Others lost in the disaster included the company's president, William Tytus, 4 other mine officials who were inspecting new safety equipment, and 4 visitors.
Nineteen miners were found 9 hours after the explosion by rescuers. They were three miles from the main shaft. The disaster received national and international press which led to an improvement in Ohio's mine safety laws in 1931.
Sources
"Millfield Mine Disaster." World History Project. Web. 3 July 2015. .
Additional Information