Whitesville Elementary School
Introduction
Whitesville Elementary School was constructed in 1931, and is located in the coal mining town of Whitesville, West Virginia. The school is still used today.
Images
NRHP plaque on the school.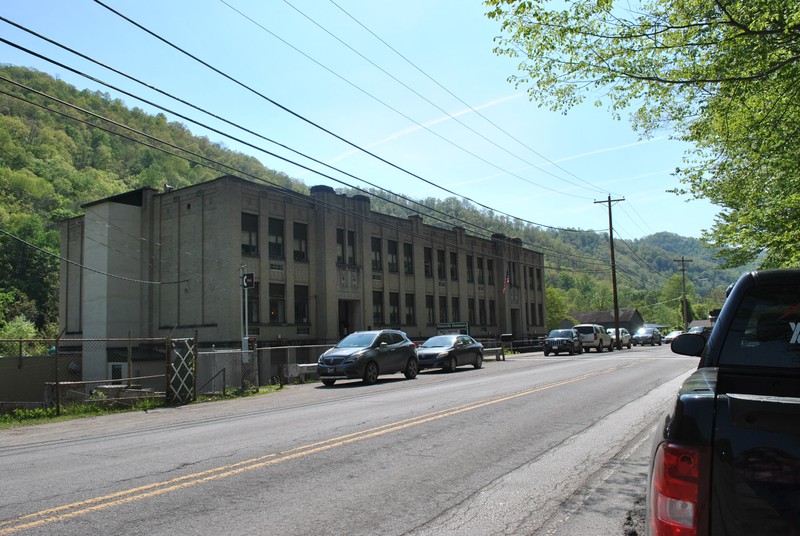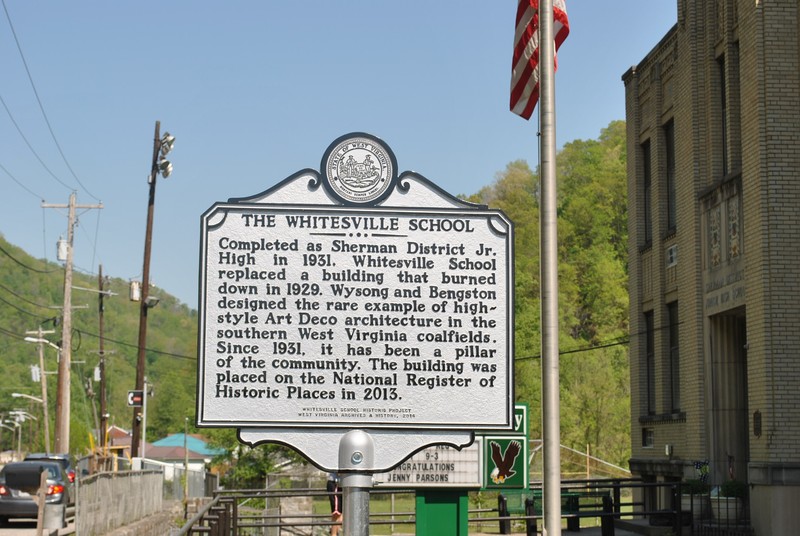 Backstory and Context
Whitesville is located 40 miles from Charleston, West Virginia. It was established in 1935 and named for B.W. White, an early settler in the area. Whitesville was a rural mining community. During the construction of the school building, there were 14 major coal companies operating in the area. Whitesville School was originally built to replace a school that was burned by a fire. The school was insured but did not have enough insurance to cover the cost of building a new school. To finance the new school building, the Sherman District Board of Education helped give the school a special bond.
The school was built in the Art Deco style of architecture, which was popular in the 1920s-30s. The architectural firm for the new school was Wysong and Bengston from Charleston, WV. The building contractors were the Hill Brothers from Fayette County, WV. Construction began in September 1930. There was enough land for a two-story building and an athletic field, playground, and parking for buses. While the school was under construction students used churches and other buildings in the community to attend class. Construction was complete in April 1931, in time for the 1931-1932 school year.
In 1931, the number of enrolled students was 517, with grade levels ranging from elementary to ninth grade. When the school first opened it was called the Sherman District Junior High School. This school helped relieve overcrowding in the Sherman District High School in Seth, WV. The school included students who were immigrants, owing to the nearby mining communities. The school served kindergarten to ninth grade until 1993, when grades seven through nine moved to a new junior high school in Seth, WV. The school now has pre-kindergarten through sixth grade. The building has been used for events and performances for the community, and was formerly used as a bomb shelter.1
Sources
1. "Whiteville School." WV Culture. National Register of Historical Places. Web. 30 June 2015. .
Additional Information