Arvon's Floral Shop
Introduction
Arvon's Floral Shop in Whitesville, West Virginia is a family owned business. It has been open for 66 years, and is still open today.
Images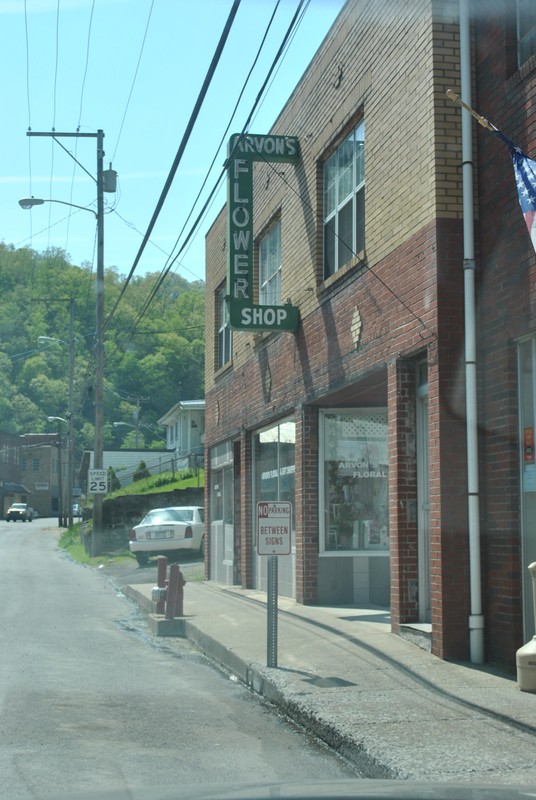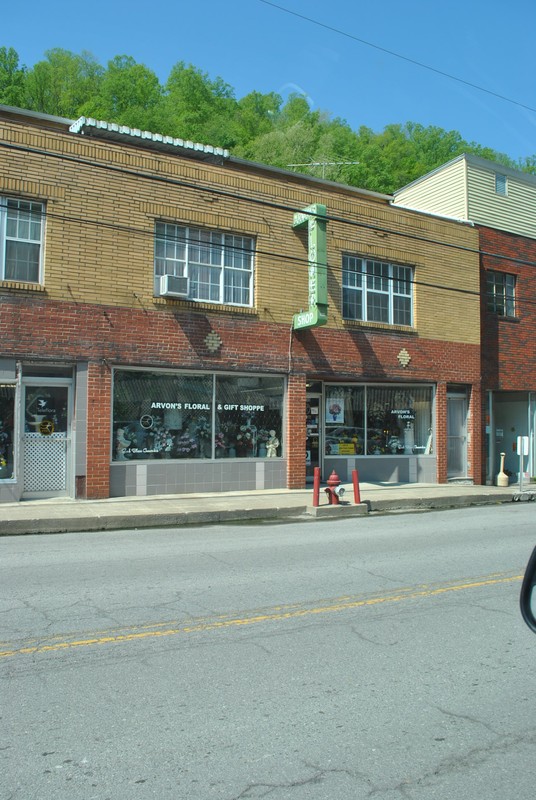 Backstory and Context
The Journey from Greece to Boone County, West Virginia, began in 1895 with the birth of Peter Arvanitis and Beulah Kapecisses in 1905. Beulah's father arranged a marriage for the two on the day she was born. Beulah was 5 when Peter left for America in 1910; he was 14. Peter first went to Wheeling, where his father had worked as a bricklayer before returning to Greece. He was unable to contact any relatives, so he received help from a Greek-speaking Italian couple who determined that Peter had cousins in a place called Rock House, near Dorothy, WV. When Peter arrived in Whitesville, a farmhouse was the only thing that was there. He found work in the coal mines but was told to leave because he was too young. Peter learned how to butcher and peddled meat. He then decided to open the Central Meat Market in 1921, in the storefront that is now the floral shop entrance. In 1928, Peter Arvon went back to Greece to marry Beulah. The couple married on Jan. 27, 1929. On June 5th, they arrived in New York City.
Peter and Beulah decided to close the butcher shop and go into photography. During a time of war people were unable to get film and lined up at the businesses door. The couple would also go to funeral homes to photograph bodies. When the war ended film was available to anyone and the business began to suffer. Beulah decided she wanted a flower shop.
Beulah earned her U.S. citizenship in 1943. She had a strong sense of pride in America because Peter saved her life when he married her. Beulah was a refugee and the Turks overran her country. The couple had several children over the years. Manuel and Nick Arvon were born in Whitesville four months after Beulah arrived to America. Each time the family decided to open a new business, Manuel, being the eldest, would leave town to learn how to work the different trades. He traveled by Greyhound bus to Chicago to learn floral designing. Peter and Beulah's other children include Sophia, Georgia, and Charles Arvon. With help from their spouses they were able to keep the shop operating. The children of Peter and Beulah intend on keeping the shop open until they no longer can. 1
Sources
1. Wells, Sandy. "FROM GREECE TO BOONE COUNTY Whitesville Flower - Shop Still Blooming after 62 Years." Charleston Gazette, May 8, 2011. Accessed May 4, 2015. http://infoweb.newsbank.com/resources/doc/nb/news/137216095CF84A50?p=NewsBank.
Additional Information