Dominguez Rancho/Battle of Dominguez
Introduction
This is the location of Manuel Dominguez's 75,000-acre Rancho San Pedro, where the Battle of Dominguez was fought. One of the many conflicts during the American military's two attempts to capture Los Angeles during the Mexican War. This battle resulted in a victory for local Mexican forces. This battle is also known as "The Battle of the Old Woman's Gun."
Images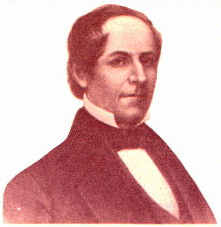 Front of Dominguez Rancho and garden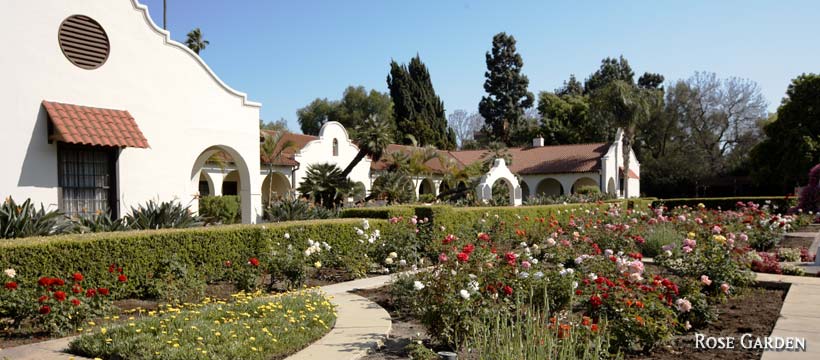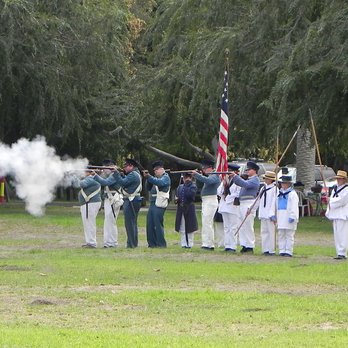 Dead Man's Island/Island of the Dead in 1928 with remains of the four dead American servicemen.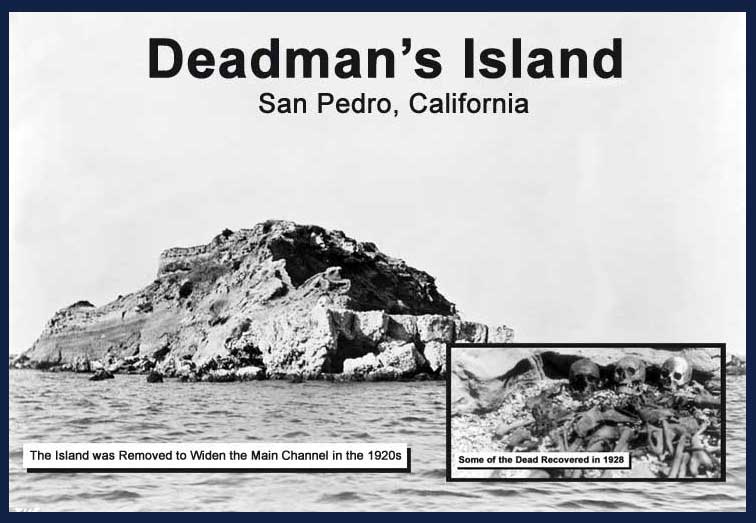 Artist rendition of battle a few years afterwards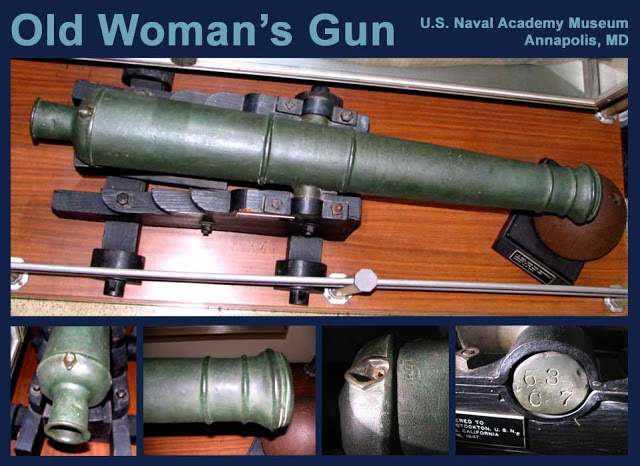 Route of Gillespie and the American force after retreating from Los Angeles. Battle of Dominguez would commence shortly after.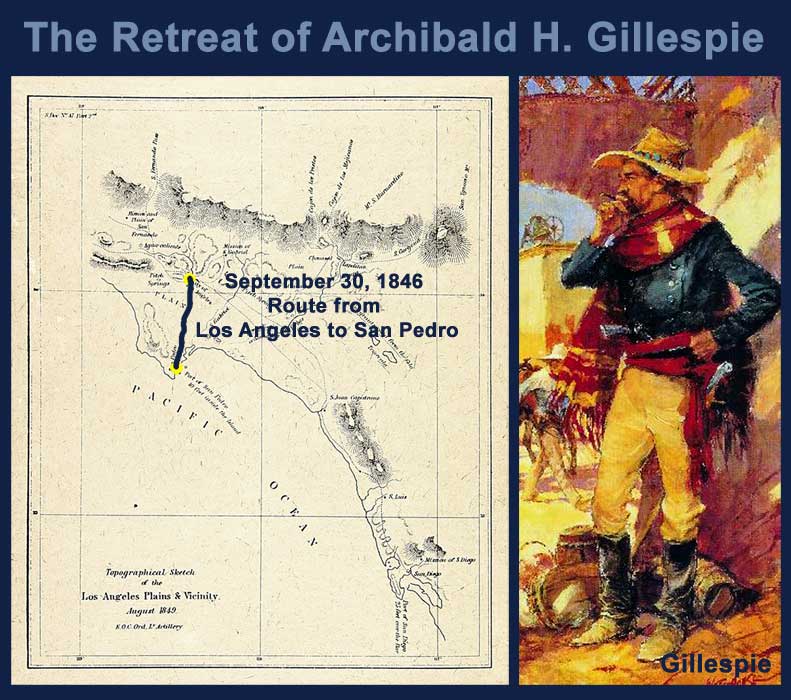 Route of Gillespie to Rancho Dominguez, Mervine's route from bay to rescue Gillespie and their subseguent retreat from Dominguez to American Naval ships after Battle of Dominguez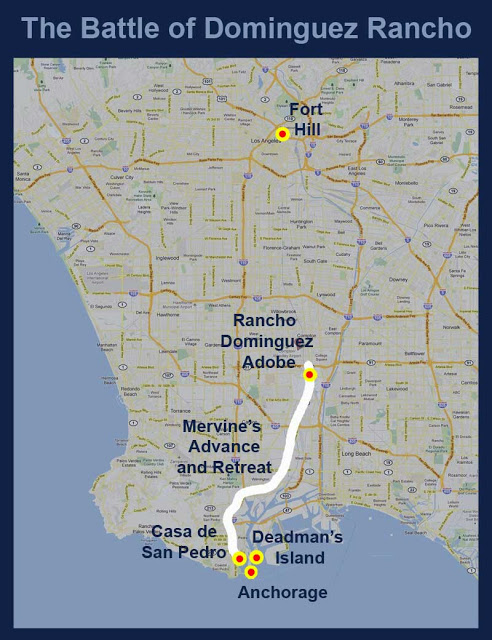 Backstory and Context
Rancho San Pedro:

Juan Jose Dominguez (1736–1809), a Spanish soldier, arrived in San Diego, in 1769 with Fernando Rivera y Moncando and served with the Gaspar de Portola expedition and, along with Junipero Serra, traveled to San Juan Capistrano, San Gabriel, and Monterey. In 1784, Dominguez was granted a concession of 75,000 acres, from the Spanish Empire
Domínguez's original grazing permission stretched from present-day Compton to the Palos Verdes Peninsula but did not become a title to land until it was "re-granted" in 1822 in the Mexican era to Juan José's nephew and heir, Cristóbal Domínguez. Cristóbal died soon afterward, but his three sons settled on the ranch, building adobe homes. The following year Manuel Dominguez, eldest son of Cristóbal Domínguez, married María Engracia de Cota and commenced a successful career raising cattle and serving in a variety of elected and appointed offices in Los Angeles.
For many years, a portion of the Rancho San Pedro land grant was contested between the Domínguez and Sepulvida families through various appeals to Spanish Governors and lawsuits from 1817–1883 and was eventually partitioned into seventeen parcels in 1882. The Sepúlveda family was awarded 31,629 acres known as Rancho de los Palos Verdes that later became the cities of the Palos Verdes Peninsula, as well as portions of Torrance and San Pedro.
This location would be a scene of battle that trampled through the peaceful area.
Battle of Dominguez:

After receiving word of the Siege of Los Angeles, Commodore Robert F. Stockton sent US Navy Captain William Mervine and the USS Savannah on October 4 to San Pedro to assist Capt. Archibald Gillespie. Arriving on October 6, Mervine set out on October 7 with sailors, marines and bear flaggers (Californios against the Mexican government rule of California) to recapture the town after the small American force in Los Angeles was driven out.

Mervine's march was poorly planned with little knowledge of the enemy. His troops were armed with an assortment of muskets, cutlasses and pikes; they brought no horses, wagons or cannons.

When the Americans had occupied Los Angeles in August, residents had hidden some weapons by burying them. General José Flores' force, equipped with lances, knives and old firearms that had been hidden, was nearly as poorly armed, but it did have a cannon. This old brass four-pounder, used ceremonially, had been buried in the garden of Inocencia Reyes. It was dug up and mounted on a horse-drawn limber.
Mervine and his troops set out on October 7 and reached Dominguez Rancho, where they camped for the night, within view of an advance detachment of Flores' troops. There was more or less firing during the night, with no other effect than that of keeping Mervine's party on the alert. Setting off at daylight, the Americans advanced just to the north of Dominguez Rancho.
Senora Reyes' four-pounder was placed on the narrow trail that the Americans needed to use. Ropes were lashed to the limber to pull the gun into the brush for reloading. The Californio horsemen deployed at a safe distance from the trail on the enemy's flanks. The simple tactics proved effective. When the Americans came within 400 yards, the cannon was fired and quickly pulled back into the brush, followed by musket fire from the horsemen.
Mervine's forces were helpless on foot against an enemy they could neither see nor count. Realizing they could not reach Los Angeles, Mervine had little choice except to retreat.
The battle lasted less than an hour; five hours later Mervine's forces were back on their ship in San Pedro Bay.
Four of the seriously wounded Americans died and were buried on a little island in San Pedro Bay called Isla de los Muertos (Island of the Dead). Mervine's troops reboarded the Savannah, and after a few days, the warship sailed north toward Monterey.

The Dominguez Rancho After the War:
With the cession of California to the United States following the War, the 1848 Treaty of Guadalupe Hidalgo provided that the land grants would be honored. As required by the Land Act of 1851, a claim for Rancho San Pedro was filed with the Publis Land Commission in 1852, and a patent for 43,119 acres was granted to Manuel Domínguez and signed by President James Buchanan on December 18, 1858. The first in California

In 1869, Union Army Major General William Rosecrans bought 16,000 acres (65 km2). The "Rosecrans Rancho" was bordered by what later was Florence Avenue on the north, Redondo Beach Boulevard on the south, Central Avenue on the east, and Arlington Avenue on the west.
The Rancho is now a museum teaching visitors about the history of Spanish and Mexican rule in the area, the Mexican War and American victory and the Dominguez family history and legacy of home and family throughout history of California.
Sources
Bancroft, Hubert Howe. History of California. V, 1846-1848. p. 319-320. Bauer, K.J. (1974). The Mexican War, 1846-1848. New York: Macmillan. p. 185. Walker, Dale L. (1999). Bear Flag Rising: The Conquest of California, 1846. New York: Tom Doherty Associates LLC. p. 199-200.
Additional Information