Rancho Petaluma Adobe
Introduction
Located on the east side of Petaluma, California, and encompassing 100 square miles, the Rancho Petaluma Adobe was once the largest privately owned adobe ranch in the state. The historic structure on the site is a two-story, U-shaped building; a fourth side to enclose the courtyard was never built. It was built between 1836 and 1844 by Mexican Lieutenant Mariano Guadalupe Vallejo, the commander of the San Francisco presidio. The Mexican governor of California ordered him to establish the ranch in order to counter the advances by the Russians (who had established a base at Fort Ross along the coast north of Jenner), to secularize the San Francisco Solano Mission in Sonoma, and to colonize the area in order to strengthen Mexican claims. The ranch is now part of the Petaluma Adobe State Historic Park. The park offers a program called the Environmental Living Program, in which fourth grade students can stay overnight and participate in all kinds of activities to learn how to make candles, adobe bricks, and baskets.
Images
The Rancho Petaluma Adobe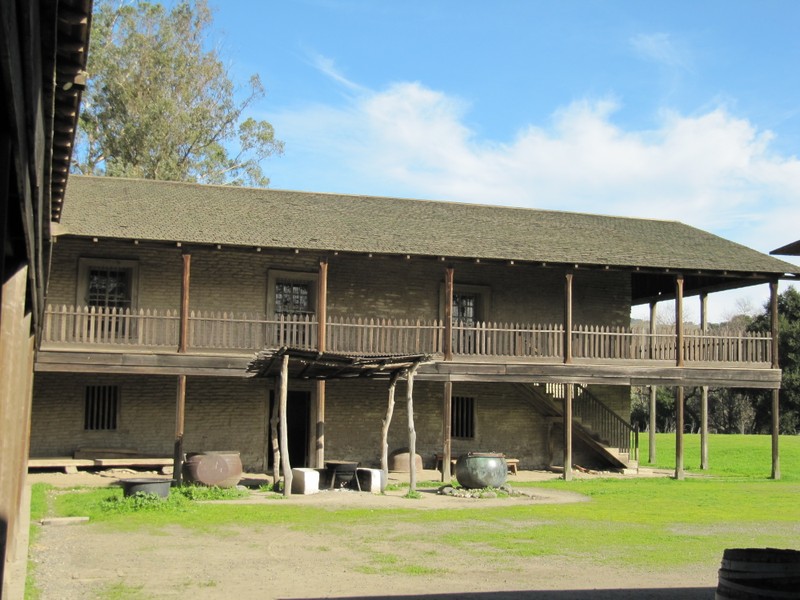 The weaving and pantry room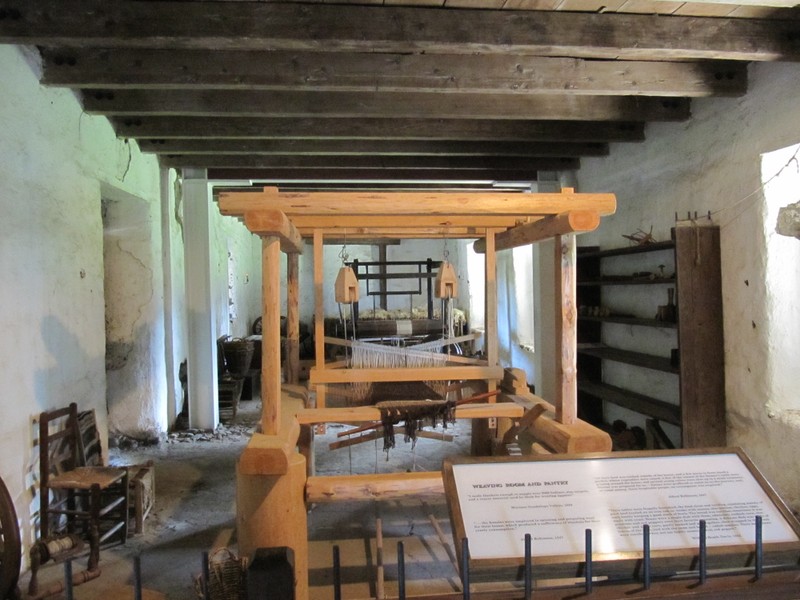 Bust of Mariano Vallejo located at the park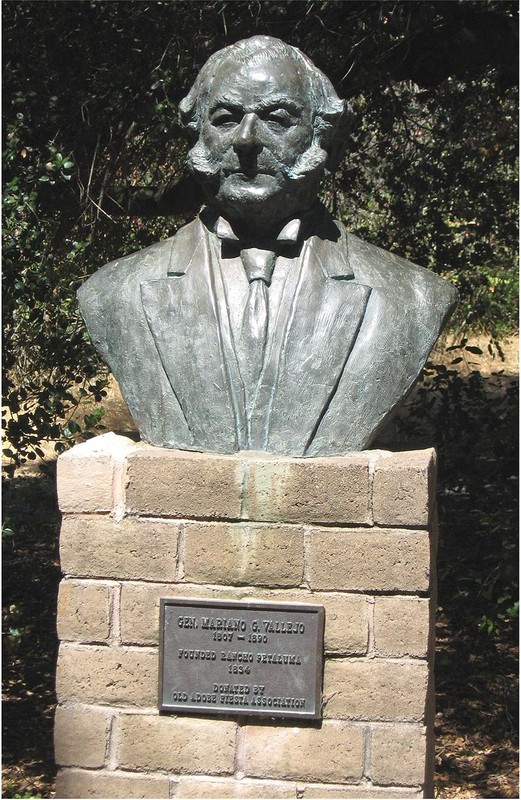 Backstory and Context
Up to 2,000 laborers, many of whom were Native Americans, worked at the ranch. They worked to harvest grains and vegetable crops and the ranch also produced hide and tallow. During the Mexican-American War (1846–1848), Vallejo was captured and imprisoned. The ranch's activity began to decline as the result of increasing prices due to the Gold Rush and squatters who took up residence on the property. He tried to revive the ranch to no avail and was forced to sell it in 1857.
The Native Sons of the Golden West bought the ranch house in 1910 and owned it until the State of California purchased it in 1951.
Sources
http://www.parks.ca.gov/?page_id=27191 http://www.parks.ca.gov/pages/474/files/petaluma_adobe_sp.pdf
Additional Information