George Barnes House
Introduction
This Greek Revival Style residence once belonged to George Barnes, who is best-known as the contractor for the Tallman House located on Jackson Street. This house, built in 1853, is notable for it's original Doric columnns which carry the small entrance portico; this is one of only two Doric porticoes to survive in Rock County.
Images
George Barnes House: Past and Present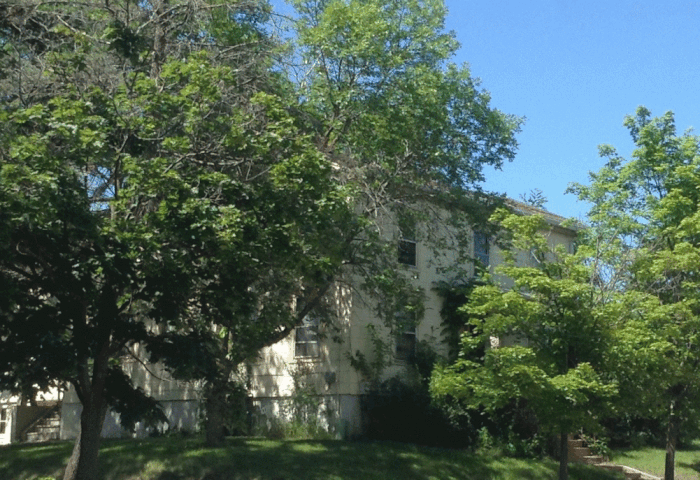 Backstory and Context
When Janesville was settled in the late 1830s, the Greek Revival style (1836-1860) was used for almost every type of building. The Greek temple was the design source of this popular style, and most homes took on the dimensions and look of the Parthenon in Athens. Carpenters' manuals helped to popularize the style from coast to coast. Although few of the earliest houses have survived in Janesville, good examples of the Greek Revival style are found in early neighborhoods such as Look West (the old First Ward) and the old Fourth Ward.