Luther Burbank Home and Gardens
Introduction
The Luther Burbank Home and Gardens is a one acre park in Santa Rosa, California that celebrates the life and work of famed horticulturalist Luther Burbank. The park consists of his home, which was built in 1875, greenhouse, gardens, and his grave. During his time in Santa Rosa, Burbank created over 800 new varieties of plants, many of which were also fruits, vegetables, nuts, grains and ornamental flowers. He was not interested in scientific discoveries or theories in terms of variation, heredity and so forth. Rather, increasing the world's supply of food was his main goal. He was also interested in wildlife and nature in general. Each year, the city holds a rose parade in his honor. The home and gardens is a National Historic Landmark and is also listed on the National Register of Historic Places. It is also a California Historical Landmark.
Images
The Luther Burbank Home and Gardens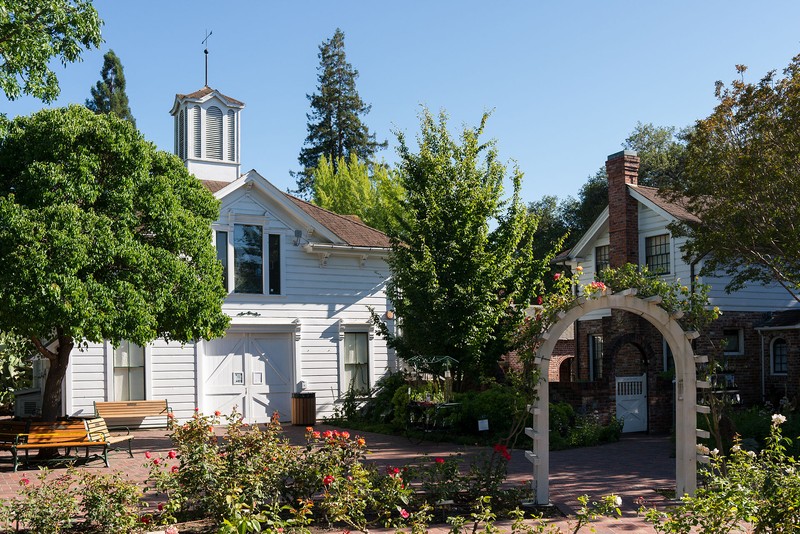 Backstory and Context
Luther Burbank was born in Lancaster, Massachusetts in 1979. He became interested in horticulture after reading Charles Darwin's Variation of Animals and Plants under Domestication. He moved to Santa Rosa in 1875 and, without any formal scientific training, began experimenting with plants. His reputation grew and he became friends with Thomas Edison and Henry Ford. He passed away in 1929. Among his many accomplishments, he was able to create a spineless cactus that could be eaten by livestocks in deserts. The park was opened to the public not long after Burbank's wife passed away in 1977.
Sources
http://www.lutherburbank.org/about-us/luther-burbank Cecil McKithan. "Luther Home and Gardens," National Register of Historic Places. 10-15-66.
Additional Information