Marvin Gaye Park
Introduction
Marvin Gaye Park is a national park in the northeast section of Washington, D.C.. While the park was originally known as Watts Branch Park, it was known as Needle Park for a time due to rampant usage of heroin in the 1970s. After renewed funding, the park was brought back to its former glory, and it was renamed and rededicated as Marvin Gaye Park in 2006, on what would be Marvin Gaye's 67th birthday.
Images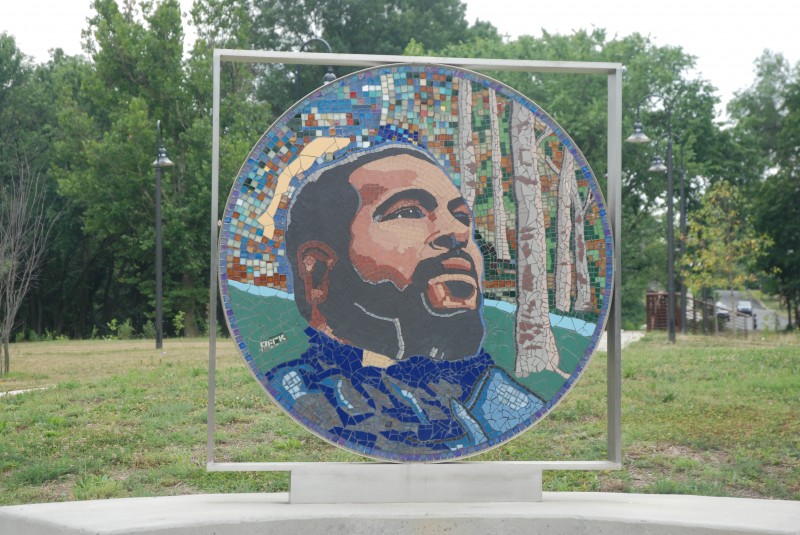 Backstory and Context
Around the 1870s, a great deal of farmland in the Washington, D.C., area was planned to be repurposed into a suburb, with a park to accompany the homes. However, while the suburbs took off, the park land itself did not mesh successfully with the suburb, and as a result, it did not see much use for decades. As the national parks system began developing around the late 1930s, work began on tearing down the suburbs, and in 1938, numerous residents of the suburb were displaced in order to make room for a new park landscape. However, in the 1950s and 1960s, the land was complete and new housing was constructed to serve those who had been displaced by urban renewal.
Watts Branch Park continued to undergo renovations after this, beginning in 1966 with First Lady Lady Bird Johnson's attempts to refurbish the park for the Capital Beautification Campaign. The refurbishing was used well, improving eight acres of the park, and cleaning up the majority of the park substantially. The park was vastly popular for a few years, but in 1970, the park lost it maintenance funding from the federal government, and maintenance was turned over to the city. However, funds were limited, and the park quickly found itself in disrepair. Eventually, the park became known for the rampant use and selling of heroin in the park, becoming known as "Needle Park." In 2001, Washington Parks and People began a volunteer effort to clean up Watts Branch Park, which was finished in 2006, after which the park was rededicated as Marvin Gaye Park. Currently, Marvin Gaye Park is undergoing another renovation effort in order to add new playground equipment, a farmer's market, and other facilities.
Sources
http://www.nrpa.org/uploadedFiles/Events/MGP%20Backgrounder.pdf?n=1508
Additional Information