Charleston Tea Plantation
Introduction
The Charleston Tea Plantation is the only working tea plantation in the United States. Responsible for iconic companies such as Lipton, and today Bigelow Tea, the original American Classic Tea was founded and continues to be grown here. Today the plantation is open to tours, and provides a historical background on the process of tea in the United States, modern cultivation, and the impact of tea on U.S. culture.
Images
Charleston Tea Plantation Exterior

Charleston Tea Plantation Equiptment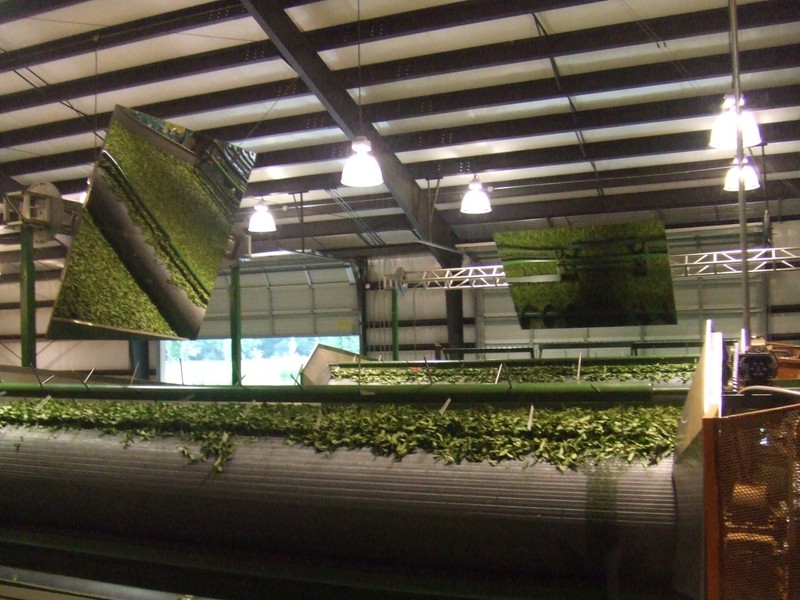 Backstory and Context
In the early 1700's, the first tea plant, called Camellia Sinensis, arrived in the United States from China. The first attempts to plant the tea occurred in South Carolina, however they proved to be hugely unsuccessful. Over 150 years different farmers and scientists worked together to propagate and grow the plant, however nothing succeeded.
In 1888, the Pinehurst Tea Plantation was founded in Summerville, South Carolina. For 48 years the Plantation successfully grew tea until the founder died in 1915. For the following 50 years the plants were neglected, but continued to grow on the property.
In 1963, William Barclay Hall purchased a 127 acre potato farm in Wadmalaw Island in Lowcountry. As an experiment, Hall had the tea plants transported, and was prepared to attempt to re-farm them in what he believed to be a superior environment. Hall, a member of the iconic Lipton family, had trained for years in England as professional tea taster. He was able to cultivate award winning tea plants here. In 2003 the Bigelow family purchased the Charleston Tea Plantation.
Today visitors are able to experience a working tea farm. The farming, cultivating, and harvesting process are all witnessed by year round tours, along with an interpretive learning center for the history of tea in the U.S..
Sources
https://www.charlestonteaplantation.com
Additional Information