Itmann Company Store and Office
Introduction
The company town of Itmann was built in 1916 and within a year, hundreds of miners and their families were living here. Constructed in the early 1920s, this stone structure is the remnants of a vast company store that offered goods and services and deducted these expenses from the earnings of workers as they extracted coal from the nearby Pocahontas No. 3 seam along the Guyandotte River in Wyoming County. Company stores served as the center of communities and usually reflected both the positive and negative aspects of life in a coal town. Due to the Virginian Railroad, Itmann miners shipped two million tons of high-quality "smokeless" coal during the peak years of production in the 1950s and employed 1,800 workers from West Virginia. The store was named for West Virginia financier Isaac T. Mann, the president of the Bank of Bramwell and the principal shareholder in Pocahontas Fuel.
Images
This company store was constructed between 1923 and 1925.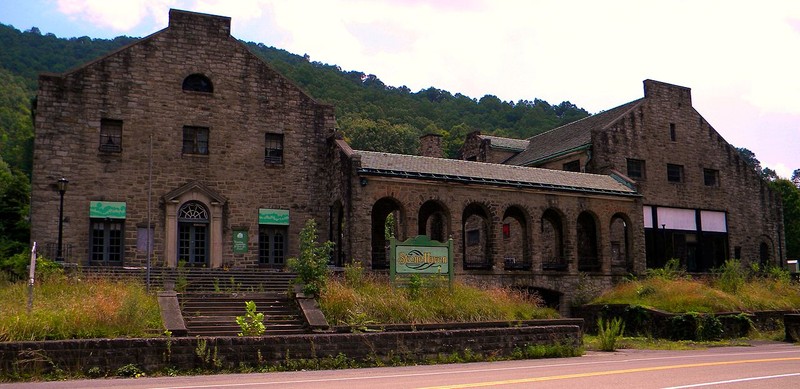 Backstory and Context
This structure was designed by architect Alexander Mahood from Bluefield, West Virginia and built between 1923 and 1925 by Italian immigrant stonemasons. In addition to the store, the building housed a post office, doctor's office, freight station, payroll office, and other management functions. In the 1980s, both the mine and company store closed. The building was listed on the National Register of Historical Places in 1990 and is now privately owned.
Sources
McGehee, C. Stuart "Itmann Company Store." e-WV: The West Virginia Encyclopedia. 28 March 2013. Web. 26 June 2015.