Amelia Earhart's Birthplace and Museum
Introduction
This local history museum is located in the birthplace and early childhood home of Amelia Earhart. The home dates back to the Civil War era and was built by Judge Alfred G. Otis, the grandfather of Amelia Earhart. The home was purchased by the Ninety-Nines, an organization of female pilots in 1984. The Ninety-Nines restored the home to its appearance in 1897-the year of Amelia Earhart's birth. The museum includes exhibits that display artifacts from Earnhart's storied life, as well as that of her family who lived in the home.
Images
The Ninety Nines, an organization of female pilots, acquired Earhart's birthplace in 1984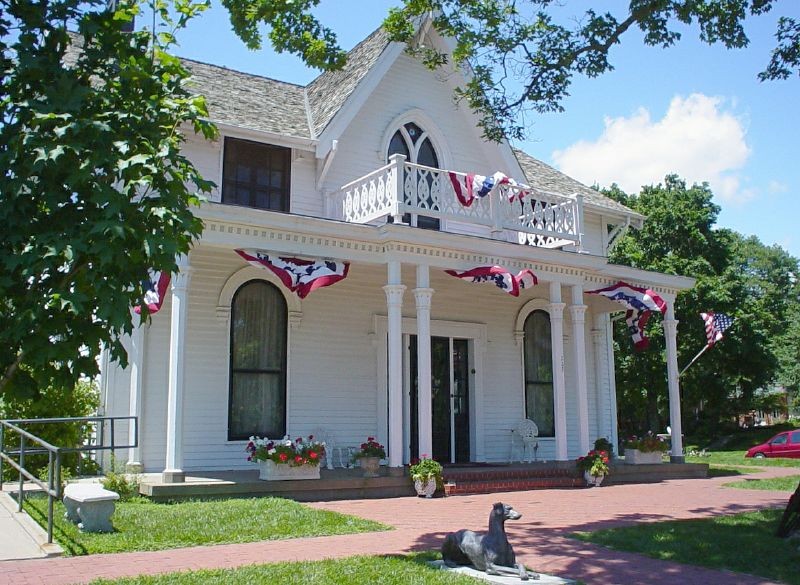 Amelia Earhart plaque outside of the Amelia Earhart Birthplace Museum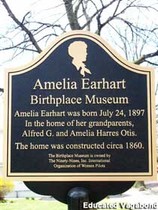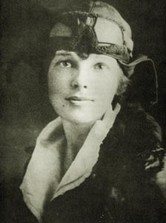 Backstory and Context
The museum has a front parlor, a second parlor/library, a sun room, the old kitchen, former dining room, a butler's pantry, and a north parlor/judges parlor. The front parlor includes a picture of Amelia Earhart's grandma and a piano. The second parlor has a desk that has some artifacts on it, and in the sunroom, a Lockheed Electra 10E plane can be seen which resembles the plane that Amelia flew when she flew for the final time in 1937. The butler's pantry is now a room in the house, in which there are several displays. Included in these displays is a look-a-like of a red Vega plane, and maps that study the different ideas that have been proposed about Earhart's final flight.

Earhart was a pioneering aviator in an era when she and several other women earned fame for their skill and daring as pilots. In, 1935 she flew from Hawaii to the main U.S. continent, something that had never been done previously. When she did this she also became the first person to fly the Atlantic and Pacific Oceans on their own. It was in this year too that she became part of the staff at Purdue University as a women's career counselor. By buying a Lockheed Electra, thanks to Purdue University, Earhart gained the means to fly around the world. She went on this flight in June 1937 from the equator. On July 2, once she had finished almost two-thirds of her journey, she disappeared. She had started from Lae, New Guinea and was supposed to arrive at Howland Island in the Pacific Ocean. Search parties looked for Earhart by sea, air, and land but nothing or no one was found. Although there are plenty of theories as to what happened that day, presently it is still unknown what exactly happened to Earhart.
Sources
"Amelia Earhart Birthplace Museum," accessed on June 25, 2015, http://www.ameliaearhartmuseum.org/
Additional Information