Mary McLeod Bethune Foundation
Introduction
The Bethune home was built in 1915 and is located on the campus of Bethune-Cookman University. The home contains fascinating memorabilia and artifacts from Mary McLeod Bethune's career as an educator and civil rights activist.
Images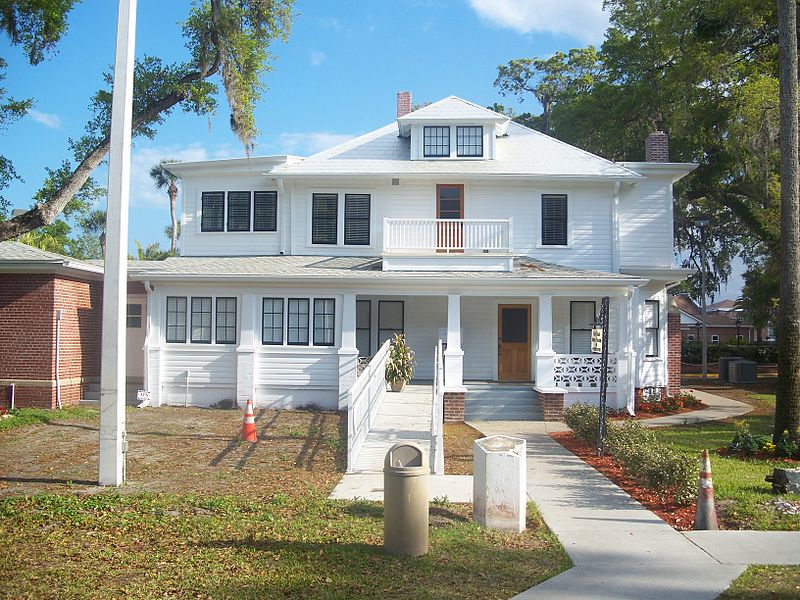 National Historic Landmark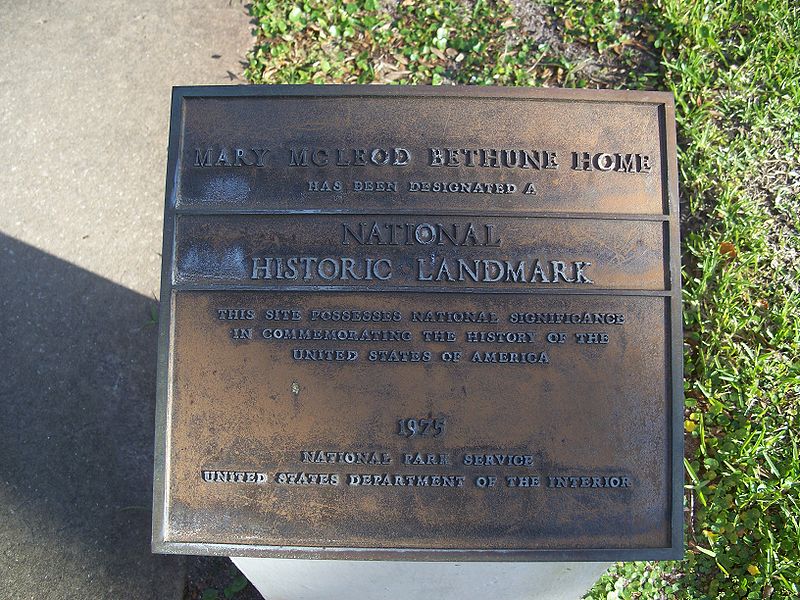 Backstory and Context
Mary McLeod Bethune was one of 17 Children born into slavery, she was the only child in her family that had the opportunity to attend school. She walked the 8 mile journey everyday and shared her new found knowledge with her family. Growing up in these conditions inspired her to want to make a change. Mary McLeod Bethune became a teacher where she hoped to inspire other's and initiate her voice of change and knowledge.
Bethune founded the Daytona Normal and Industrial Institute for Negro Girls in Daytona, Florida, in 1904. Starting out with only five students, she helped grow the school to more 250 students over the next years.
Bethune served as the school's president, and she remained its leader even after it was combined with the Cookman Institute for Men in 1923 (some sources say 1929). The merged institution became known as the Bethune-Cookman College. The college was one of the few places that African-American students could pursue a college degree. Bethune stayed with the college until 1942.esident, Mrs. Bethune was an internationally renowned educator. However, her accomplishments ranged far beyond the college and the field of education. In 1935, she founded the National Council of Negro Women, and also that year she was awarded the NAACP's prestigious Spingarn Medal for distinguished merit and achievement. In 1936, Mrs. Bethune became the highest ranking African-American administrator in the federal government after being appointed director of the National Youth Administration's Office of Minority Affairs by President Franklin Roosevelt. In 1945, she was chosen by the U.S. State Department to serve as an official consultant at the San Francisco Conference, where the United Nations Charter was drawn up and signed. Among the home's highlights is the guest bedroom where her close friend, first lady Eleanor Roosevelt, stayed when visiting Daytona Beach.
The home has been recognized by The National Park Service as a National Landmark in December of 1974. The home that was once know as "The Retreat" is now known as the Bethune Foundation. Many famous people were welcomed here by Bethune such as First Lady Eleanor Roosevelt and Jackie Robinson. All of the furniture, art, and artifacts are original and belonged to Bethune.

Sources
Bethune- Cookman University Website National Registrar Information System
Additional Information