Oroville Chinese Temple
Introduction
Built in 1863, the Oroville Chinese Temple is one of the three remaining temples left in California and is perhaps the best example of Chinese culture in the state during the Gold Rush period. It is now a museum but it still serves as a place of worship for those of the Buddhist, Taoist and Confucian faiths. The temple was the Chinese community's social, religious and business center, serving the Chinese 10,000 living in Oroville at the time. The temple and museum features the Main Temple and several other rooms that display various artifacts including tapestries, furniture and clothing. There is also a courtyard and a reconstructed worker's hut. The temple is listed on the National Register of Historic Landmarks and is a California Historical Landmark.
Images
The Oroville Chinese Temple and museum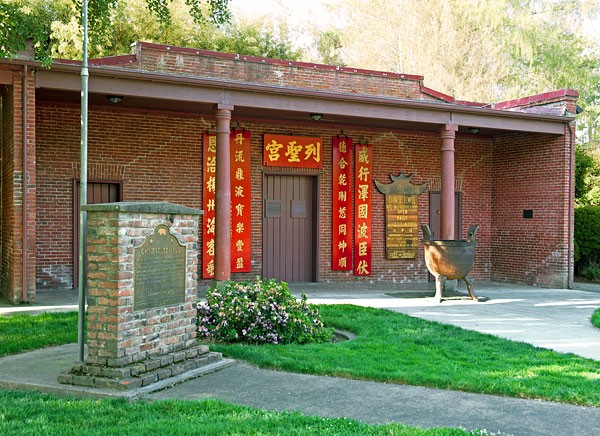 The Main Temple. Credit: Randall Benton of the Sacramento Bee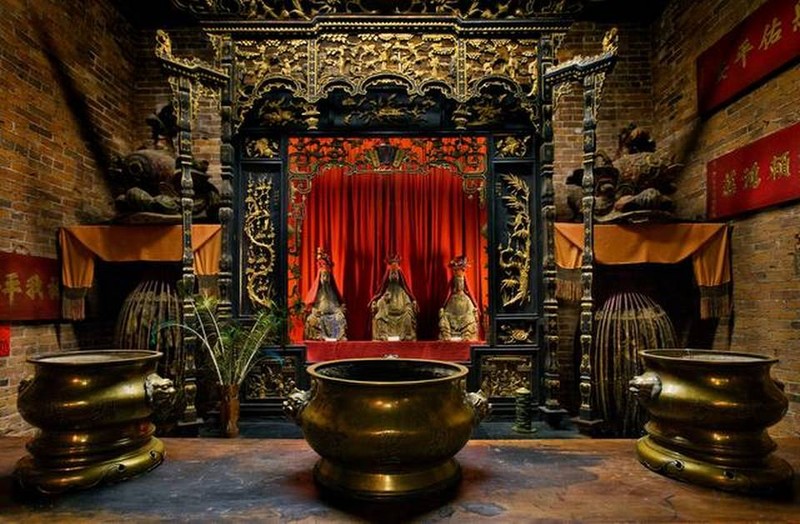 Backstory and Context
The discovery of gold in California sparked an influx of settlers to California in the mid-1800s including Chinese who wanted to strike it rich and, hopefully, to return to China. The Chinese community grew in Oroville and other cities. A devastating flood in 1907 forced many in the community to return to China or travel south to Sacramento or San Francisco. Those families that remained maintained the building until 1937 when they deeded it to the City of Oroville. It was opened as a museum (the city constructed a building to showcase artifacts) in 1949. Further additions have been added since then.
Sources
Jim Carpenter. "Oroville Chinese Temple," National Register of Historic Places. 7-30-76. Stephen Magagnini. "Well-preserved Chinese temple in Oroville recalls Gold Rush era", The Sacramento Bee. 11-24-14. http://www.sacbee.com/entertainment/living/travel/article4171477.html. Retrieved 6-26-15.
Additional Information