Swedish American Museum
Introduction
Located in Chicago's Swedish cultural center Andersonville, the Swedish American Museum is the "cultural center for the education, celebration and interpretation of Swedish American history and culture in Chicago, Illinois" ("About"). The museum serves to honor and celebrate Swedish culture, history, customs, traditions, and the Swedish immigrant experience. Home to over 12,000 artifacts, the museum has a special exhibits gallery that hosts 4 exhibits a year as well as a permanent exhibit entitled "The Dream of America-Swedish Immigration to Chicago" that is updated annually; the exhibit is about immigration to Chicago at the end of the 1800s and features artifacts, immigrant experiences, and immigrant perspectives. The 24,000 square foot museum hosts events, language classes, programs, and field trips, as well as the Brunk Children's Museum and the Nordic Family Genealogy Center.
Images
Swedish American Museum (Photo courtesy of Swedish American Museum)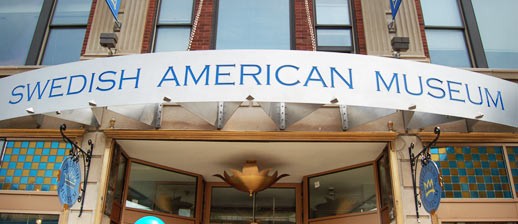 Bruno Children's Museum (Photo courtesy of Swedish American Museum)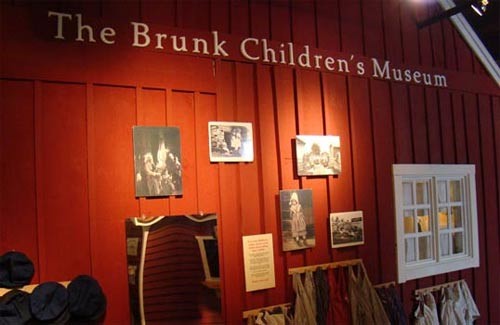 Backstory and Context
Kurt Mathiasson, a Swedish immigrant, opened the Swedish American Museum in 1976 inside a small log cabin. Wanting to preserve Swedish culture in America, Mathiasson displayed family histories within the museum. In 1987, the museum moved to its current location and was visited by the King of Sweden. The museum underwent a major renovation in 1997 to house a new gallery and the Nordiska Museet exhibit. In 2000-2001, the museum opened its permanent exhibits and the Children's museum.
Sources
http://www.swedishamericanmuseum.org/museuminfo/about.php http://www.swedishamericanmuseum.org/exhibits/ http://www.swedishamericanmuseum.org/exhibits/permanentexhibit.php Photos courtesy of Swedish American Museum (http://www.swedishamericanmuseum.org)
Additional Information