Turtle Bay Exploration Park
Introduction
Turtle Bay Exploration Park is a large, 300 acre park in Redding, California that serves as a historical, cultural and environmental education center. It is the central part of a 60 mile long parkway system that stretches from Redding to nearby communities. The park contains numerous attractions including a museum, an arboretum, animal exhibits, the Paul Bunyan Forest Camp where visitors can learn about logging and wildlife, and the Sundial Bridge designed by Spanish architect Santiago Calatrava as a large sundial. The park sees over 100,000 visitors per year, many of whom are foreigners.
Images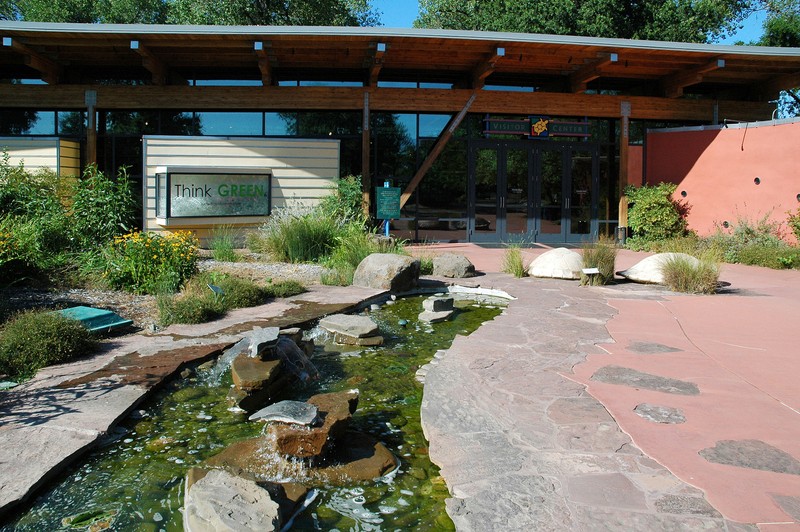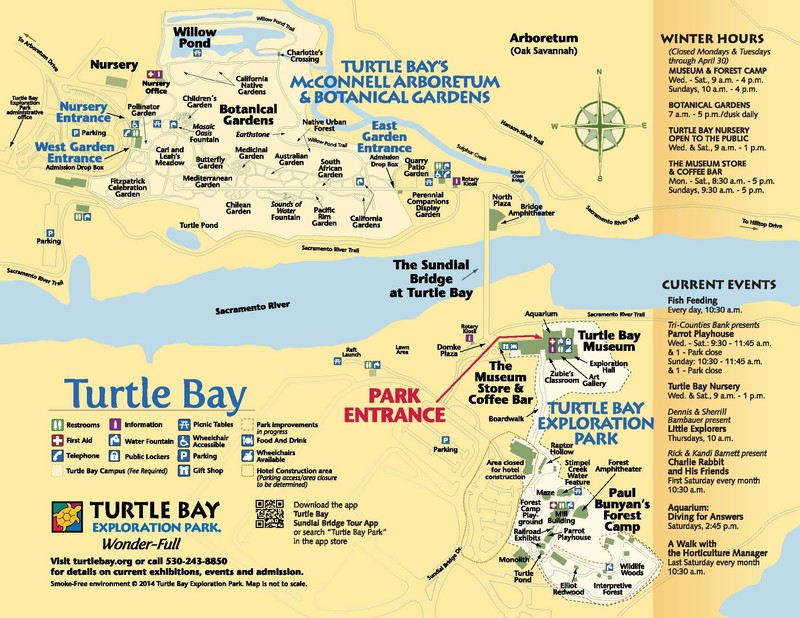 Aerial view of the Sundial Bridge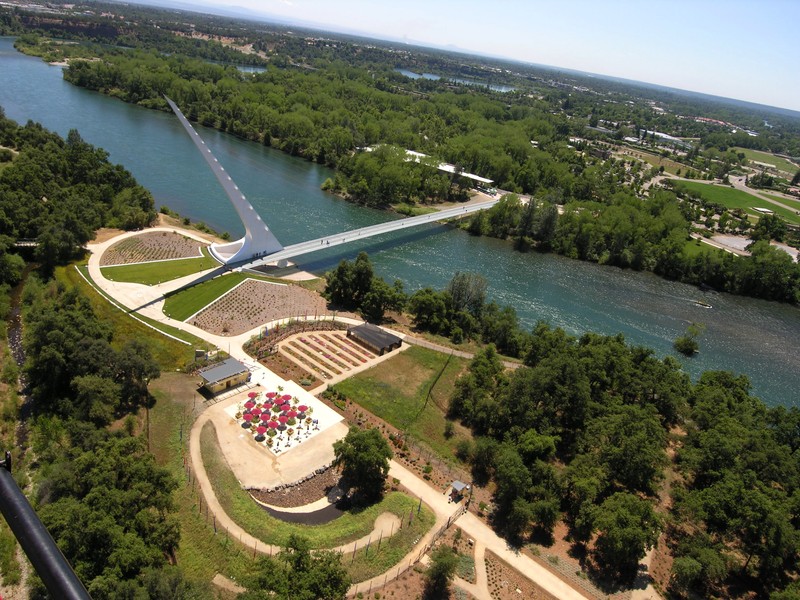 Backstory and Context
In the early 1990s, the city of Redding recognized that it could not sustain the city's museums. The city's museums (the Redding Museum of Art and History, the Carter House Natural Science Museum, and the Redding Arboretum by the River) in 1989 formed an organization called the Alliance of Redding Museums. The Alliance signed a 55 year lease with the city in 1992 and launched a fundraising campaign that lasted several years with the goal of establishing the park. In 2002, the museums officially merged into one organization: the Turtle Bay Exploration Park. The Sundial Bridge was completed two years later.
Sources
"Turtle Bay Exploration Park: Its place in Our History and Future," http://turtlebay.org/documents/TBGP-History%20of%20Turtle%20Bay%20report-f.pdf. Retrieved 6-23-15.
Additional Information