Albuquerque Museum
Introduction
Albuquerque Museum features art of the Southwest as well as 400 years of Albuquerque history and the Rio Grande Valley through permanent displays and traveling exhibitions. The museum contains 10,000 works of art, 27,000 historical objects, and 130,000 items in its photo archives. It also offers docent-guided tours of select gallery exhibitions and walking tours of historic Old Town from March through mid-December.
Images
The Albuquerque Museum features works of art and historical objects related to the city and New Mexico.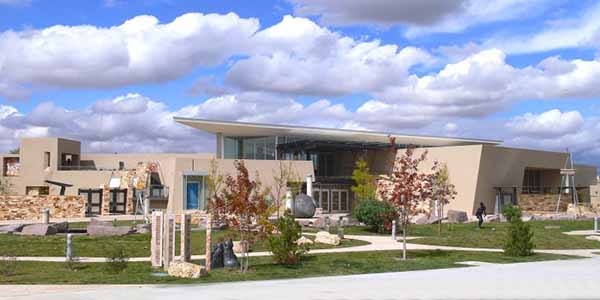 The museum offers permanent and traveling exhibits.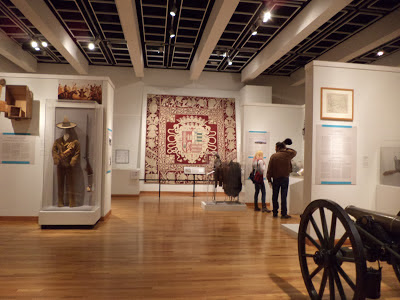 This sculpture, located just outside the museum, depicts a cowboy and his dog gathering cattle.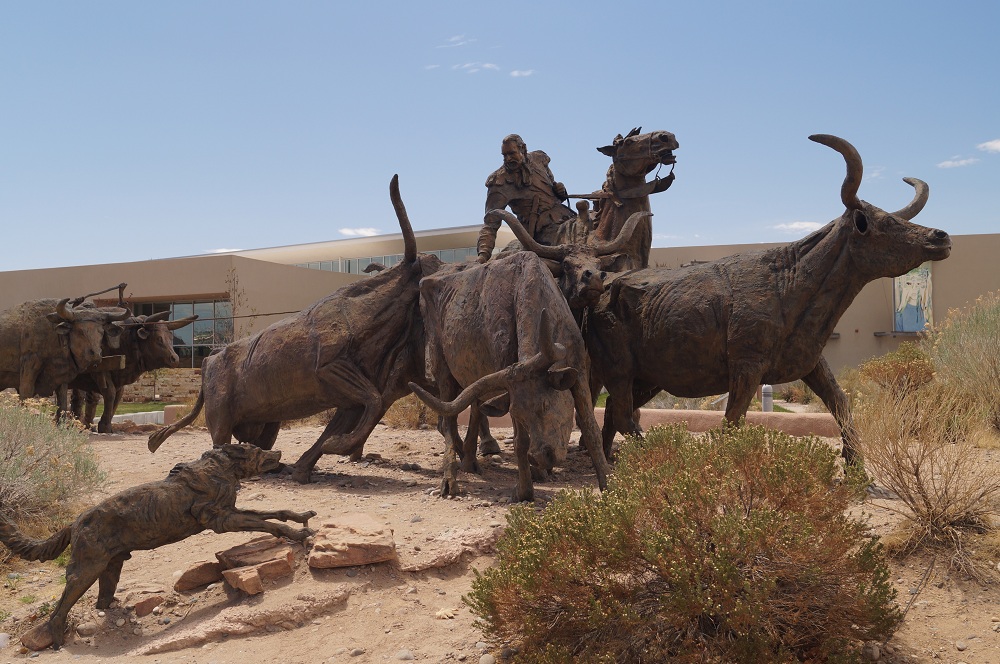 Backstory and Context
The museum also runs tours of Casa San Ysidro, also called the Gutiérrez-Minge House; this historic home is located in Corrales, a village directly north of Albuquerque. The house and on-site church is named for the San Ysidro Labrador, the patron saint of farming. Originally built by the Gutiérrez family, descendants of Don Felipe Gutiérrez, recipient of the Bernalillo Township in 1704, the house was acquired by New Mexico history enthusiasts Ward Alan and Shirley Jolly Minge. Before acquiring and moving to Casa San Ysidro, the couple began collecting Hispanic New Mexican artifacts. After acquiring the home, the Minges began restoring it and filling it with these artifacts and others acquired over the nearly four-decade restoration process. Today, the home is a restored and replicated eighteenth-century rancho complex. In 1997, the Albuquerque museum acquired the Minges' collection of artifacts. Then, the Minges also donated the house to the museum.
Traveling exhibits at the museum are dynamic and varied. These exhibits include "Killer Heels: The Art of the High-Heeled Shoe", which runs until August 9, 2015, and "Under the Influence: Psychedelic Art," which runs until October 17, 2015. "Killer Heels" includes historical sixteenth-century Italian heels as well as the latest in contemporary fashion. The psychedelic art exhibit does not necessarily mean art created under the influence of mind-altering, but rather strives to capture the importance of this type of art particularly in the revolutionary "hippie" counter-culture of the sixties. Technically, any art that attempts to depict the human psyche is considered psychedelic, as the definition of psychedelic is "mind-manifesting." This type of art is specifically important in New Mexico, as New Mexico was on the pilgrimage route of "hippies", many of whom decided to stay.
The museum first opened in 1967 as the Museum of Albuquerque. At the time, it was located at the local airport, the Albuquerque International Sunport. The collection became too large to be housed at this location and its current location was built in 1979 and then expanded in 2005.
Sources
"Collections." Albuquerque Museum. Accessed January 23, 2015. http://www.cabq.gov/culturalservices/albuquerque-museum/museum-collections/collections.
"Casa San Ysidro: The Gutiérrez-Minge House in Corrales." Albuquerque Museum. Accessed January 23, 2015. https://www.cabq.gov/culturalservices/albuquerque-museum/casa-san-ysidro.
Additional Information