Citizen's Cemetery
Introduction
In 1838, a tract of land was purchased from Colonel William Lindsay. It is likely that this land was used for soldier burial even before that purchase. The Citizen's Cemetery is the oldest cemetery in Chattanooga. Many sociological teams have survey the gravestones in this area, the largest studies being done in 1938 & 1939. The gravestones at this site are a portrait for the history of the area.
Images
A view of one of the many memorials on site.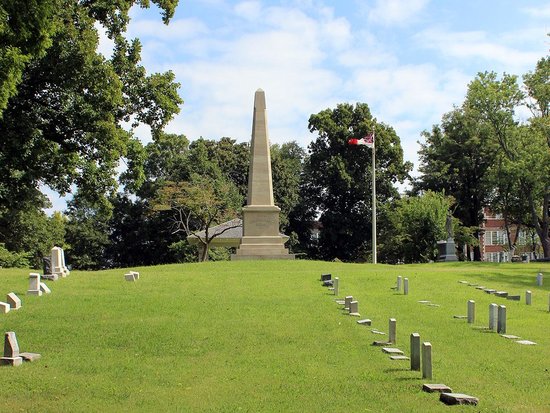 Backstory and Context
Little is known about the history of the Citizen's Cemetery. There are documents showing that the land was purchased from a soldier in 1838. Col. William Lindsay had been stationed in the area during the Cherokee War, so it is thought that he may have used the site for burials during the period before it became an official cemetery.

The oldest grave marker dates back to 1837; this site marks the burial of Lucius Polk Montgomery, who was two years old at his time of death. Many headstones follow soon after that date. The last burial was in January 1937, when Ms. Lula Campbell was buried.

Throughout the cemetery are notable grave sites. There are several pioneers interned at Citizen's, including James Corbin and Jacob Frist. Many graves soon followed dating around the time of the Yellow Fever epidemic in the area. The cemetery continues to be studied for its relevancy to the colonization and economic growth in the area.
Additional Information