Exhibition Coal Mine and Coal Camp
Introduction
Beckley is a stop on the Coal Heritage Trail and the site of West Virginia's Exhibition Coal Mine. Located in a former mine and filled with historic equipment and exhibits, the mine also offers tours led by former miners in a historic coal car that once took men into the mines. The interactive experience takes visitors into a mine while providing information about the history of the coal mining experience from a variety of perspectives. The complex offers more of a nostalgic view of coal mining with static displays of company houses, stores, and schoolrooms. As a result, the visit should be paired with a visit to the Mine Wars Museum in Matewan and other sites related to labor, industrial disasters, and other aspects of coal mining history. At the same time, this exhibit offers something unique in that it offers a chance to tour a former mine, go 1500 feet underground, and talk with a veteran miner about their experiences and perspectives.
Images
The tour takes users 1500 feet into a historic coal mine.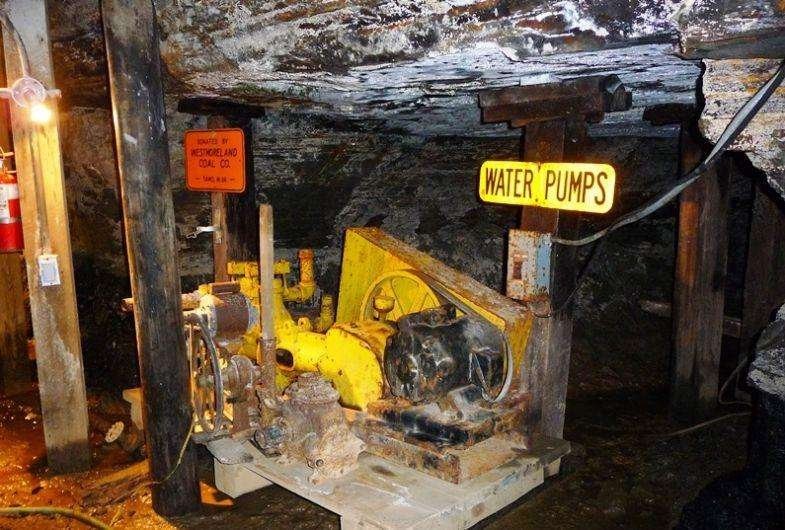 The complex includes historic and replica buildings, such as this replica of a coal company store where miners could purchase items whose cost was deducted from their pay.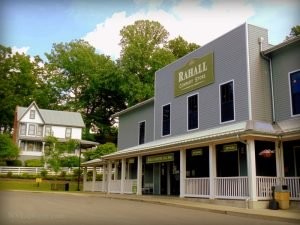 Backstory and Context
Visitors to the Exhibition Coal Mine and take an educational tour underground with a veteran miner. Tours of the vintage mine are taken in a "man trip" coal car while the miner shares personal stories of life in the mine. During the tour a brief history of coal mining is given and along the way stops are made in order to point out specific aspects of the mine. Miners interact with visitors by answering questions.

The above ground tour includes a visit to a restored three room house. The house was originally located in Sprague, WV as part of a coal camp and owned by the New River Coal Company. Dating back to the mid-1920s, this house is a great way to see what life was like living in a coal camp.
Visitors may also tour a one room school building that was built in 1925. This school building was originally located in Helen, West Virginia. This particular school served the Black children growing up in the coal camp. The school was owned by the coal company and only camp residents could attend. While touring the one room schoolhouse, tour guides tell interesting facts concerning the school and its students. The one room schoolhouse provides a different perspective on education.
The Beckley Exhibition Coal Mine offer tours daily from April 1 through November 1, 10:00 am to 6:00 pm. The mine is always 58 degrees so all visitors are encouraged to bring a jacket. Tours last approximately 35 minutes. T
Sources
"Exhibition Coal Mine." City of Beckley. Web. 22 June 2015. .
Additional Information