Fox Lake Resort
Introduction
During the 1930s, Fox Lake Resort was developed specifically for African Americans who faced discrimination---even at Northern hotels and resorts. During the era of segregation, establishments such as this provided an opportunity for African Americans families to enjoy a vacation resort with dignity. For Black families Fox Lake was the "Florida of the North." During its years of operation, the resort had a beach-style lake and a plethora of activities for young and old. Today, the area remains home to many Black families who have inherited property from their elders.
Images
Lake cottages on Fox Lake.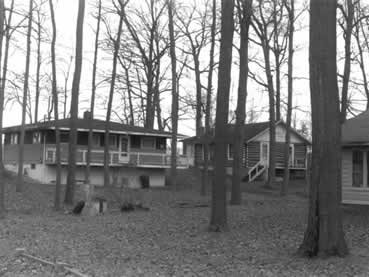 A lake cottage that was for rent in the past few years.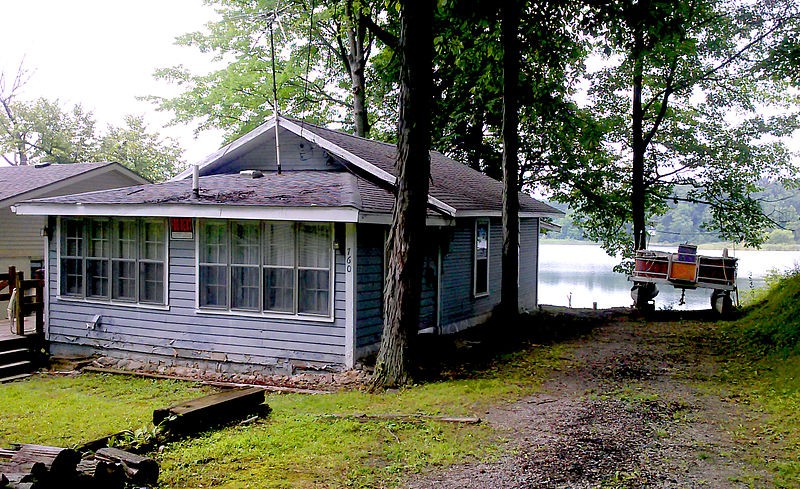 Backstory and Context
Fox Lake Resort community catered to African Americans during an era when Black families were not welcomed at many white resort communities.The historic district contains 32 lake cottages, many of which were built before World War II.

Word of mouth about the community did spread about this oasis and it was a relief to African Americans that they could go to a place and relax as well as were welcome. This led to other Black families buying lots and constructing their own cottages in the 1930s. Most Fox Lake vacationers came from Indianapolis, though many came from other cities and other parts of the country. The community blossomed and was a popular spot for many big named musicians to perform.The resort housed many amenities such as a clubhouse, tennis courts, horseshoe pits, and basketball hoops.

This resort appealed to the younger generation of African Americans. Those that lived a short distance away came to swim, dance as well as socialize with others. There was also Black troops stationed in Fort Wayne (Baer Field) and they were invited to the resort during their free weekends. The resort also held a ton of annual meetings of African American fraternal organizations as well as alumni groups. It also housed Sunday School on the beach.

Today Fox Lake is still a predominately Black community. Many of the lake cottages have been inherited and past down from the original owners.

Sources
National Register of Historic Places-African American History http://www.nps.gov/nr/feature/afam/2002/foxlake.htm African American Resorts: Fox Lake, Angola, Indiana http://www.blogtalkradio.com/thegistoffreedom/2013/02/04/african-american-resorts-fox-lake-angola-indiana Photo Credit: https://commons.wikimedia.org/wiki/File:Fox_Lake_Resort,_760_Lane_130_%28NRHP%29,_Angola,_IN.jpg Photo Credit: http://www.nps.gov/nr/feature/afam/2002/foxlake.htm
Additional Information