Springfield Armory
Introduction
Until 1968 this site was a part of the nation's first armories and weapons production facilities. For nearly two centuries, the US Armed Forces and American industry looked to Springfield Armory for innovative engineering and superior firearms. Springfield Armory National Historic Site commemorates the critical role of the nation's first armory by preserving and interpreting the world's largest historic US military small arms collection, along with historic archives, buildings, and landscapes.
Images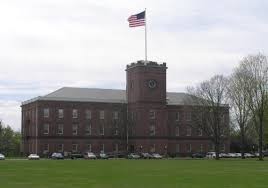 Backstory and Context
On a chill Spring morning in 1968, amid speeches and farewell addresses, the men and women of Springfield Armory bid each other goodbye as the 'Stars and Stripes' were lowered for the last time. After nearly two centuries of continuous production of rifles and muskets used by America's armed forces in every war in the nation's history, the armory closed its gates and fell silent. Begun as a major arsenal under the authority of General George Washington early in the Revolutionary War, the first national armory began manufacturing muskets in 1794. Within decades, Springfield Armory had perfected pioneering manufacturing methods that were critical to American industrialization. Reopened in 1978 as the Springfield Armory National Historic Site, the original 1840s arsenal houses the world's largest collection of historic American military firearms. Year-round public programs, exhibits, and special events are hosted on the grounds of the National Historic Landmark.
Additional Information