Gilbert Stuart Birthplace and Museum
Introduction
Located in Saunderstown, Rhode Island, this fully restored historic home is where famous colonial era portraitist Gilbert Stuart was born. Stuart is well known for his paintings of George Washington, Thomas Jefferson, James Madison and many other important American figures. The museum contains period furniture and is also a showplace for reproductions of Stuart's work. His father operated a snuff (tobacco) mill for eleven years and the waterwheel is an exact replica of the original. The museum also features the Hammond Grist Mill (another historic structure), an herb garden, a fish ladder, nature trails, and boat rentals. Given its historical significance, the house is a National Historic Landmark and is also on the National Register of Historic Places.
Images
The Gilbert Stuart Birthplace and Museum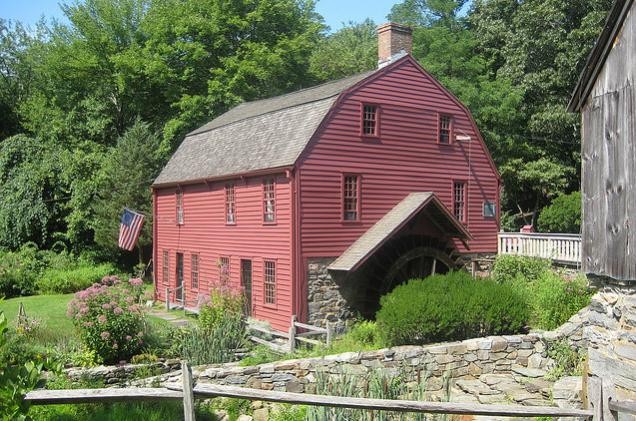 Portrait of Gilbert Stuart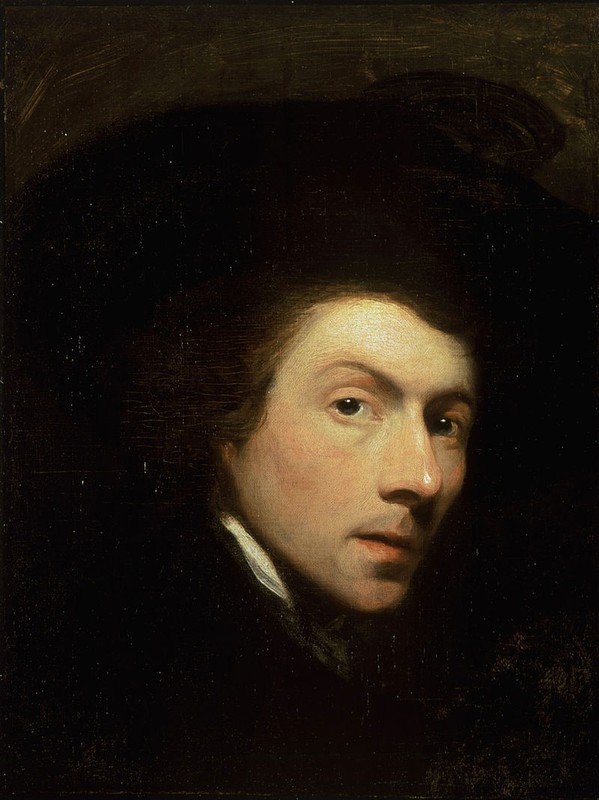 The Athenaeum Portrait of George Washington. Stuart never finished the painting, nevertheless it is regarded as his best one of Washington.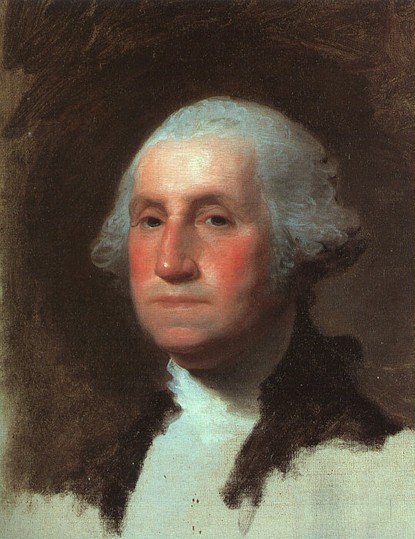 Backstory and Context
Gilbert Stuart was born in December 1751 and he showed early on his talent for art. His father's snuff mill, the first one in America, was ultimately not successful and the family moved to Newport, Rhode Island. Stuart's early art mentor was a Scottish man named Cosmo Alexander. He and Stuart sailed to Scotland so the young artist could develop his artistic skills. Alexander died, however, and Stuart was forced to return to Rhode Island where he continued to paint portraits.

He left for England in 1775 and stayed in Europe for twenty years and became very successful. He met another mentor, Benjamin West, who was less of a teacher and more of an person who was well connected socially. This helped Stuart tremendously. Stuart lived a lavish lifestyle and as as result, he accrued debts he could not repay and was forced to first move to Ireland and then back to America in 1792. Stuart painted his three portraits of Washington beginning in 1794, the third of which (the Athenaeum Portrait) was the best one.
Sources
http://www.gilbertstuartmuseum.org/birthplace-snuff-mill/ Schroer, Blanche H. "Gilbert Stuart Birthplace," National Register of Historic Places. 8-15-66.
Additional Information