Rhea County Courthouse
Introduction
Dayton, TN had the world's attention in July 1925. Spectators, lawyers, jurors and the media packed the second floor of the Rhea County Courthouse to hear two men confront each other over the teaching of evolution. Clarence Darrow defended John T Scopes, a young teacher, after he had violated Tennessee's new anti-evolution law which banned the teaching of anything other than divine creation. The eloquent orator, William Jennings Bryan, prosecuted. In the end Bryan had convinced the jury and Scopes was convicted and fined $100.
Images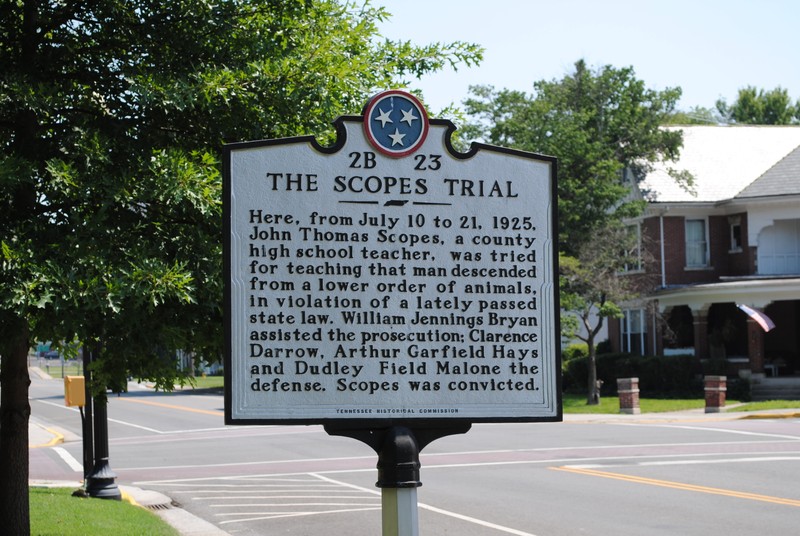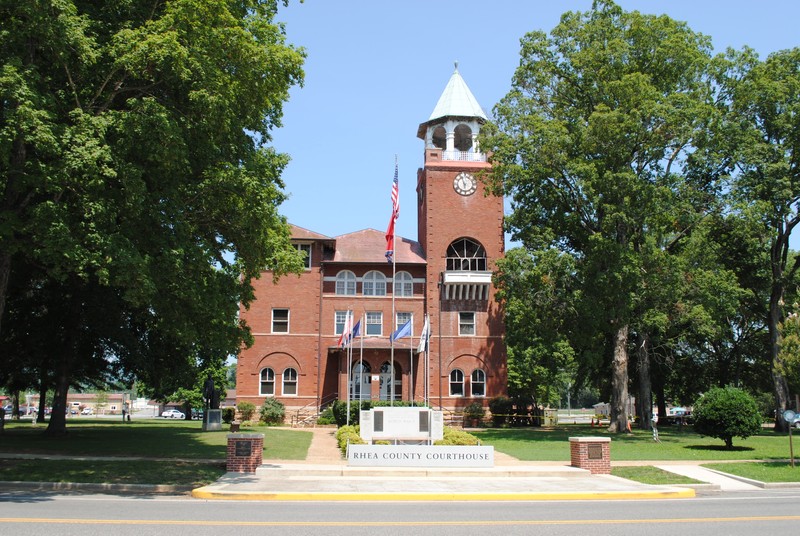 Backstory and Context
Inherit the Wind was released in 1960 and was based on the Scopes trial and it featured Spencer Tracy and Fredric March in the starring roles. It recieved four Academy Award nominations including Best Actor for Tracy.
Additional Information