Crompton Free Library (Pawtuxet Valley Preservation and Historical Society)
Introduction
The Crompton Free Library, now the Pawtuxet Valley Preservation and Historical Society, is a historic building in Warwick, Rhode Island. It was built in 1876 by the Crompton Company, which by then was a prosperous mill business in the town, to serve a library for its workers and the town. Today, the historical society preserves the history of Pawtuxet and maintains hundreds of artifacts and memorabilia relating to the area. Civic activities such as meetings, lectures, exhibitions, children's programs and other events are also held in the building. It was placed on the National Register Historic Places in 1978.
Images
The Pawtuxet Valley Preservation and Historical Society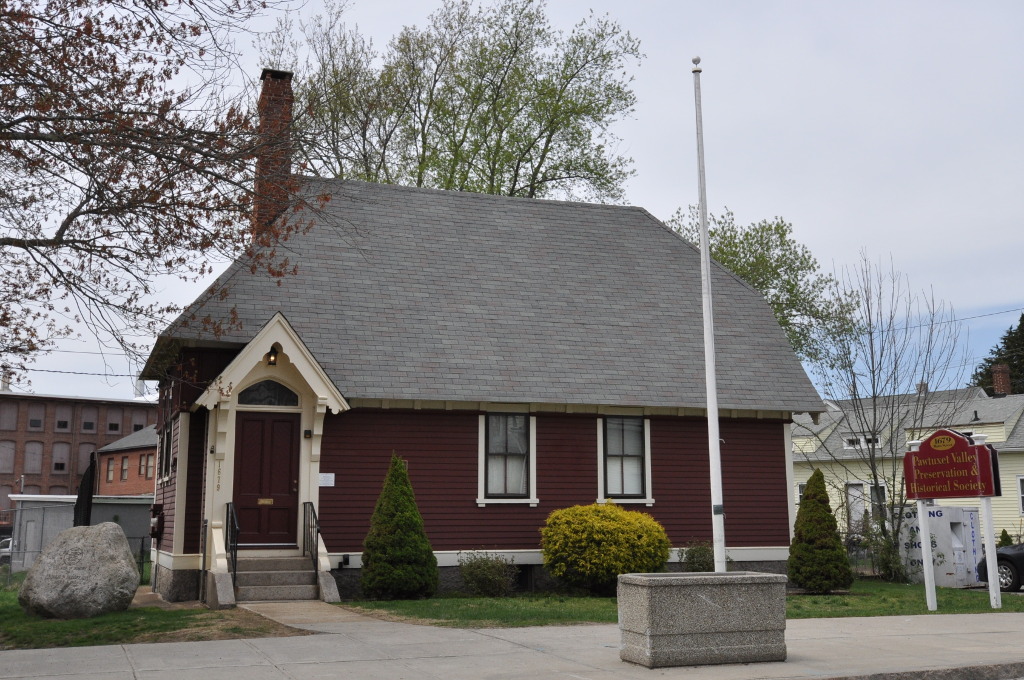 Backstory and Context
The Crompton Company, like other companies during that time period, took on a paternalistic approach to its local community. In addition to the library, it built housing, a fire station, expanded and relocated a school. The library was an important place for civic activities as it is today. In 1945, the company gave the library to the town. The historical society formed in 1976 and moved into the library in 1993.
Sources
Harrington, Richard & Kennedy, Pamela. "Crompton Free Library," National Register of Historic Places. 11-20-78. http://pdfhost.focus.nps.gov/docs/nrhp/text/78000062.PDF. Retrieved 9-15-15. "Our History," http://www.pvhistorian.com/history.html. Retrieved 9-15-15.
Additional Information