Sallie A. Crenshaw/Crenshaw Bethlelem Center
Introduction
This is the location of the original St. Elmo mission established by Tennessee's first female, African-American ordained minister, Sallie A. Crenshaw. The mission's purpose was to care for Black children in need of day-care.
Images
Historical Marker to Salle A. Crenshaw.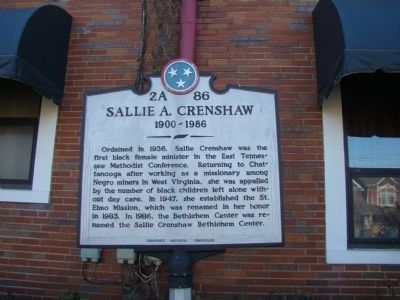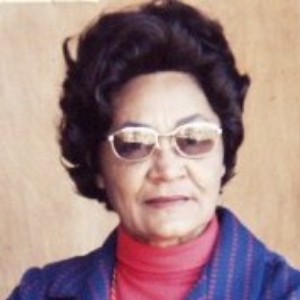 Backstory and Context
Ordained in 1936, Sallie Crenshaw was the first Black female minister in the East Tennessee Methodist Conference. Returning to Chattanooga after working as a missionary among Negro miners in West Virginia, she was appalled by the number of Black children left alone without day care. In 1947, she established the St. Elmo Mission, which was renamed in her honor in 1983. In 1986, the Bethlehem Center was renamed the Sallie Crenshaw Bethlehem Center.


Additional Information