Cherokee Removal Memorial Park, Blythe Ferry
Introduction
This site was one of many locations where people of the Cherokee nation and their slaves passed during their march west towards the Indian Territory (Oklahoma) in 1838. Ten thousand Cherokee were transported across the Tennesee River by Blythe Ferry which had been established by a former member of the tribe in 1809. Upon crossing the river at this location, Cherokee leader Elijah Hicks reflected upon the significance of crossing the river and the native land of their fathers.
Images
Blythe Ferry historic marker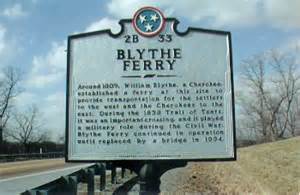 Scenic photo of Blyth Ferry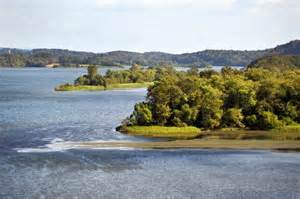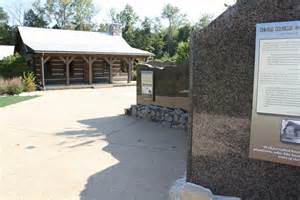 This granite wall is dedicated to those that passed through the Trail of Tears at Blythe Ferry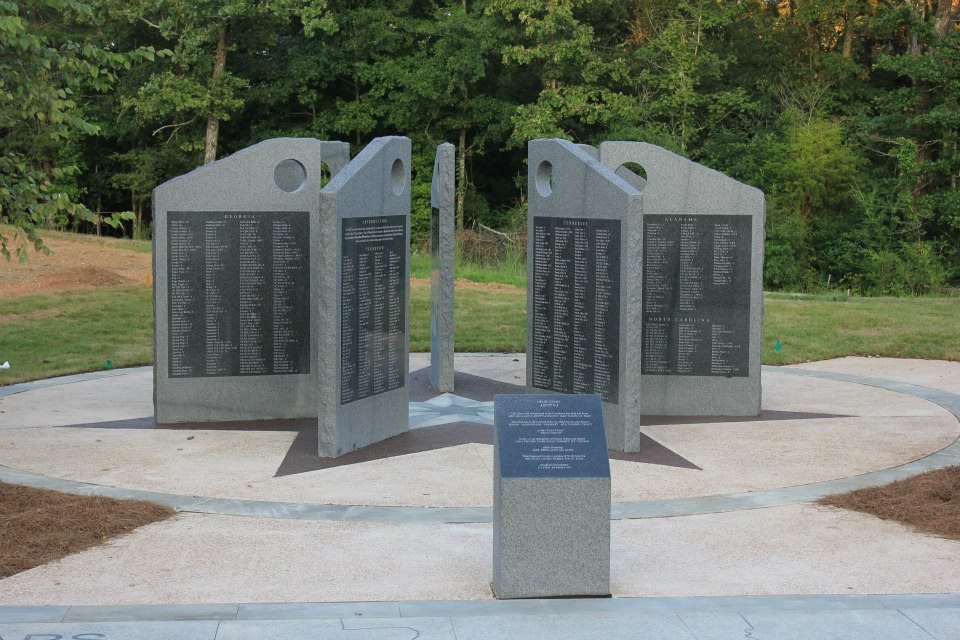 Backstory and Context
In the spring of 1838, American military forces evicted the Cherokee Nation from its homeland. Nearly 16,000 women, men, and children, including nearly five hundred Muskogee Creek Indians and slaves belonging to Cherokee owners, were forced from their houses and fields and marched to Gunter's Landing in Alabama, Ross's Landing and the area around Charleston, Tennessee. From these locations the Cherokee were forced to walk west to land designated by the United States as Indian Territory. Nearly two-thirds of those driven from their lands followed routes that crossed the Tennessee River here at Blythe Ferry.
Construction for the memorial and museum began in 1998, although the NPS listed the site as part of the Trail of Tears National Historic Trail in 1987. There is a large stone map on the floor of Trail of Tears route, a gift shop, interpretative center, genealogical center/library and displays at the memorial park.
Additional Information