Jenks Park & Cogswell Tower
Introduction
Jenks Park is the largest park in Central Falls and its most prominent feature is the Cogswell Tower, which was constructed in 1904 and contains a clock at the top of the tower. The land for the park was donated to Central Falls in 1890 by Alvin Jenks. The site on which the tower stands was the location where, during King Philips War of 1676, Native American scouts spotted a contingent of colonial soldiers, which the Natives subsequently ambushed in what is now Pierce Park. The tower stands seventy feet tall and was designed by Albert H. Humes. It is named for Caroline Cogswell, who donated the funds for its construction in 1890 but, due to a legal dispute, was not built until 1904. The park and is listed on the National Register of Historic Places.
Images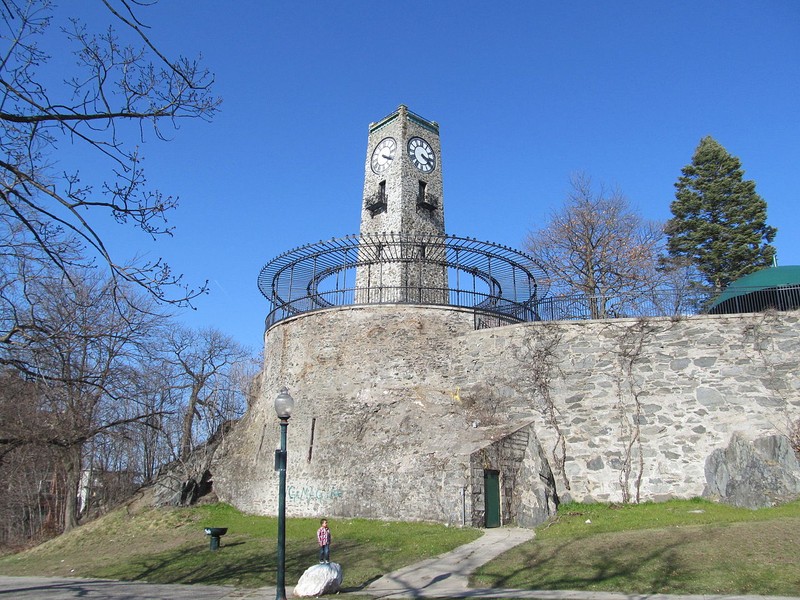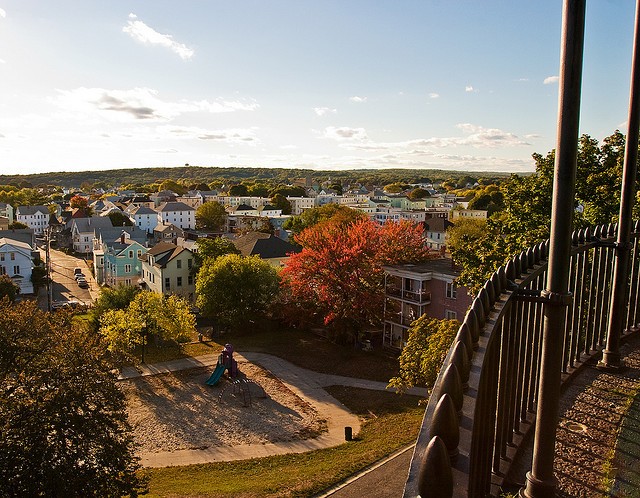 Another picture of the tower with the clock more clearly seen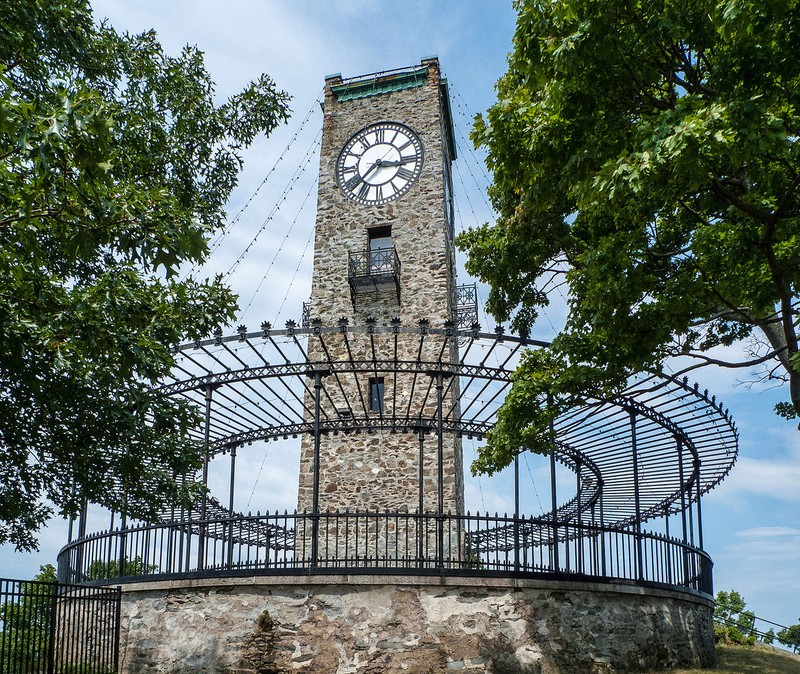 The National Register of Historic Places plaque commemorates the park's historical importance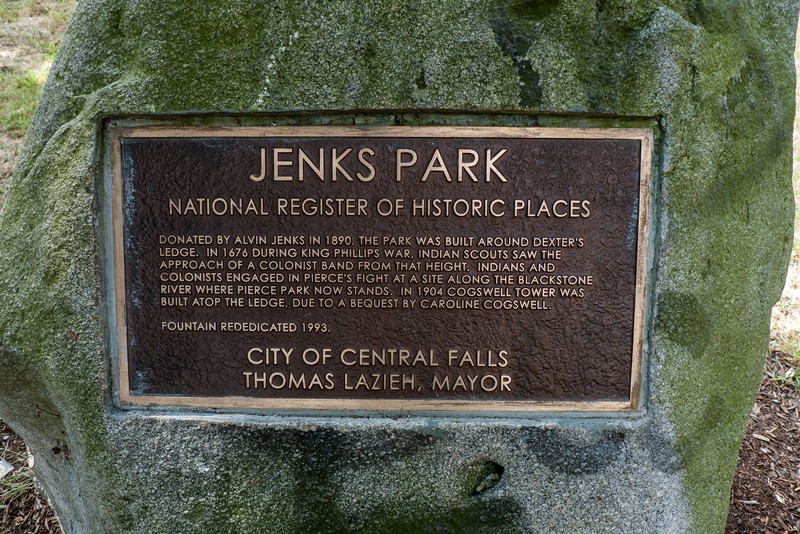 Sources
Chase, David. "Jenks Park & Cogswell Tower," National Register of Historic Places. http://pdfhost.focus.nps.gov/docs/nrhp/text/79000057.PDF. Retrieved 6-12-15.
Additional Information