Governor William Sprague Mansion (Cranson Historical Society)
Introduction
The Governor William Sprague Mansion, now the home for the Cranston Historical Society, was originally built by William Sprague in 1790 and an addition was added in 1864. It was the home for two Rhode Island governors, both of whom were named William. The society maintains the mansion (and another historic home, the Joy Homestead) as a museum and as such it is open for tours from April to November. The mansion contains many items belonging to the Sprague family. The surrounding property features a gardens and a carriage house. The Society rents the mansion for civic meetings, weddings and receptions, and other gatherings. It was placed on the National Register of Historic Places in 1971.
Images
The Governor William Sprague Mansion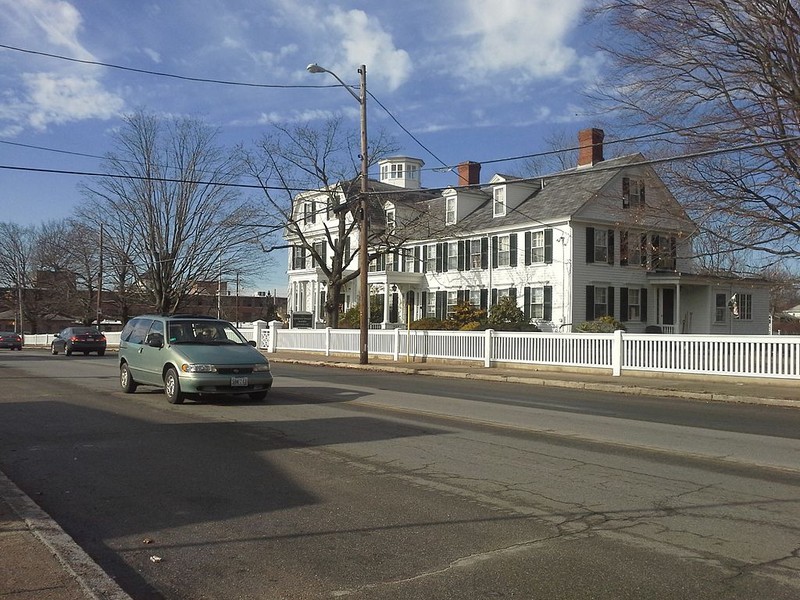 Backstory and Context
Four generations of Spragues lived in the mansion. When the original building was constructed, the property was used for farming. With the onset of new machinery in 1808, the Spragues took up cotton milling and established one of the first mills of its kind. This enterprise grew and the family eventually came to dominate the cotton milling industry in the local region and in other states. They also invested in railroads and banking.

After the Civil War, the "Sprague Empire," as it came to be known, soon crumbled do to the weak economy (the company, called A and W Sprague, was dependent on credit). Eventually the mansion became the home for superintendents of the Cranston Print Works until 1966. By 1971, the Cranston Historical Society bought the mansion and restored it.


Sources
"Sprague Mansion," http://www.cranstonhistoricalsociety.org/sprague-mansion. Retrieved 6-10-15.
Additional Information