The Bethel Church (Formerly Baptist Institutional Church of Jacksonville)
Introduction
Bethel Baptist Institutional Church of Jacksonville is one of the oldest Baptist churches in the state. With 12,000 members, it is also one of the largest congregations in the United States. Established as the First Baptist Church, the congregation now uses the name Bethel Baptist Institutional Church. This historic church building was completed in 1904 and has been expanded to accommodate its growth.
Images
The outside of the church today.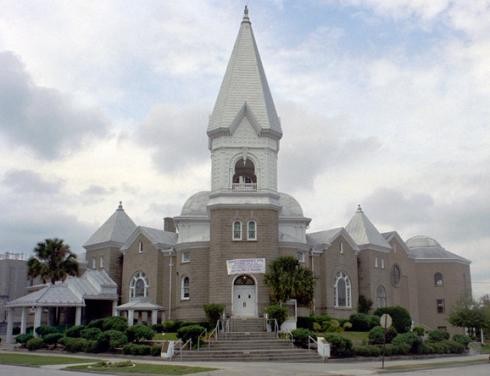 The outside of the church is dated. 1838 is the year the congregation formed and in 1904 construction was completed.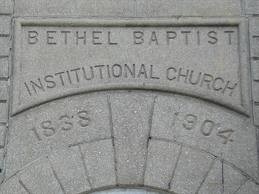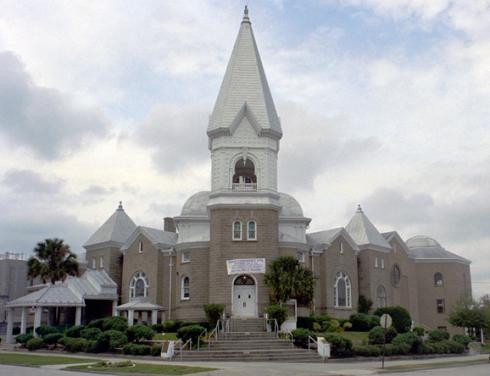 The previous pastor Bishop Rudolph W. McKissick that made such a huge impact on the church during his 47 years of service.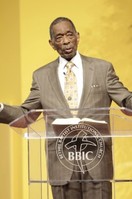 Backstory and Context
Established in 1838, the church was added to the National Register of Historic Places in 1978. The church has faced its struggles with segregation as it was an interracial church up until the Civil War. The whites tried forcing the Blacks out of the church, and this led to a court case. After taking the case to court, the court rules in favor of the Blacks.This is due to the fact that the Blacks were in the majority, thus determining that they were indeed the rightful owners of the Bethel Baptist name and as well as the property. This led to the whites departure of the church.
As required by the church, the whites started a church called Tabernacle Baptist and purchased the Church Street location from Bethel Baptist. In 1895, there was a massive fire that took place that destroyed much of downtown of Jacksonville. The fire left the church completely savaged. The church was reconstructed in the year 1905.The church faced more hurdles in the mid 1900s as it sunk in a huge amount of debt. The huge sum of debt caused their educational building to be repossessed.
Bishop Rudolph W. McKissick was the prior pastor and was there 47 years. He and his son Rudolph W. McKissick Jr. both pastored the church together. Under his leadership, the church grew rapidly from 500 members and since then it has remained a megachurch with a congregation of 12,000. As the longest-serving pastor at Florida's oldest African-American church, McKissick had fulfilled so many duties during his tenor there as pastor. He baptized, married and eulogized countless amount of people.He inspired about 50 of them to join the ministry, led others to community service. His son is now the Senior Pastor of the church.
Sources
Bethel Baptist Institutional Church of Jacksonville, Florida (ca. 1865- )http://www.Blackpast.org/aah/bethel-baptist-institutional-church-jacksonville-florida-ca-1865 Bethel The House of God https://bethelbaptistjax.com/about/ Photo Credits: http://www.Blackpast.org/aah/bethel-baptist-institutional-church-jacksonville-florida-ca-1865 http://www.waymarking.com/waymarks/WMC396_1904_Bethel_Baptist_Institutional_Church_Jacksonville_FL
Additional Information