Jeremiah Dexter House (Preserve Rhode Island Headquarters)
Introduction
The Jeremiah Dexter House is one the last colonial farmhouses left in Providence. It was built in 1754 by printer Jeremiah Dexter and was, at the time, one of several farmhouses belonging to his relatives in the area; his is the only one of the family's that remains. Aside from an addition to the house that was constructed in 1850, the house has largely remained unchanged. The home is now the headquarters for Preserve Rhode Island, a non-profit organization that strives to preserve historic places and buildings in the state. The house was added to the National Register of Historic Places in 1976.
Images
The Jeremiah Dexter House has been headquarters for Preserve Rhode Island since 2001.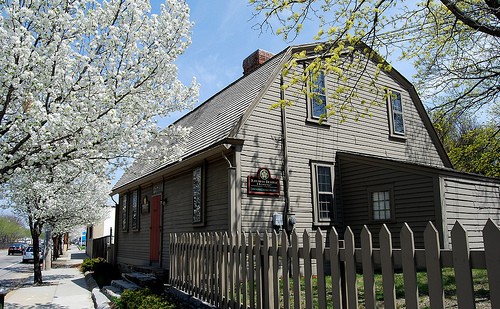 Backstory and Context
Jeremiah's great-grandfather, Gregory Dexter, was granted the land on which all of the farmhouses would eventually be built in 1636. The house is also significant in that it was also the site of a French Army encampment in November, 1781. The army, led by general Vicomte de Rochambeau, camped there as they waited for word from the French Navy about being transported to another location. The army had recently participated in the American victory against the British at the battle of Yorktown a month earlier.

The family owned the house until 1977 when it began to be used as an office space. Preserve Rhode Island, which was established in 1956 ( under a different name), acquired the property in 2001.
Sources
"Jeremiah Dexter House," Preserve Rhode Island. http://www.preserveri.org/content/jeremiah-dexter-house. Retrieved 9-10-15.
Additional Information