Woodmere Art Museum
Introduction
Once a lavish Victorian mansion, Woodmere is a museum founded out of the former home of Charles Knox Smith. Smith sought to inspire people and help them appreciate art through putting his collection of art on display for all to see, which focuses on art by renowned Philadelphian artists. Whether it is through summer art programs, art classes, or just perusing the extensive collection begun by Charles Smith, the Woodmere Art Museum works to carry out its founder's vision to bring art appreciation to everyone who walks through its doors.
Images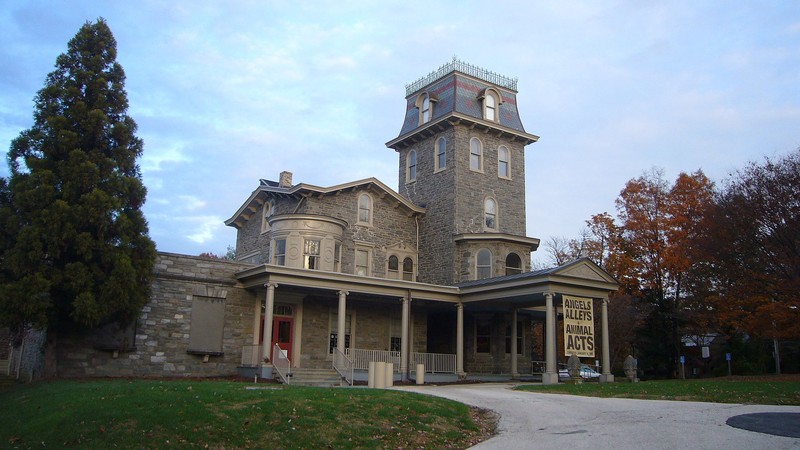 Backstory and Context
Born in 1845, Charles Smith has his roots as a simple country boy in Philadelphia. After dropping out of school after eighth grade, Smith worked as a grocery boy until he was offered a job as an oil wagon driver. Smith took the job and quickly worked up the company ladder until he became a partner in the company. Smith eventually made his own oil firm, as well as a silver and gold mining company in Mexico. Smith valued his simple roots in Philadelphia, however, and was determined to give back to the community that fostered his growth in his childhood. After years of work, Smith moved into Woodmere, a lavish Victorian mansion, and added two galleries to the house so that he could display his passion for art collecting.

Though all of the renovations to Woodmere were completed while Smith was alive, he wrote in his will that the house and his collection of Philadelphian art therein was to be preserved and transformed into a public art museum in order to serve his community. Sure enough, Smith died in October of 1916, and plans were made to work the building into the museum that Smith had envisioned. It was not until 1940 that the transformation into a museum was fully complete, but since then, Woodmere has consistently offered a Philadelphian artistic experience to visitors through paintings, prints, sculpture, and photographs from all over the Delaware Valley area. Today, the Woodmere Art Museum still seeks to serve and give back to the community that Charles Smith will always be a part of.

Sources
http://woodmereartmuseum.org/about/ http://en.wikipedia.org/wiki/Woodmere_Art_Museum
Additional Information