King Coal Hotel
Introduction
King Coal Hotel was one of the leading businesses in the town of Rainelle, which was once home to the world's largest hardwood lumber mill. Rainelle-area industries related to lumber and coal. The area attracted many visitors to the city in the early 1950s and needed a place for people to stay when they came to town for business. The hotel's decline mirrored that of the mill, and the building was demolished in 2014.
Images
Early image of the King Coal Hotel. The hotel was damaged in a fire in 1929 but remained a central part of the town during its years as a lumber town.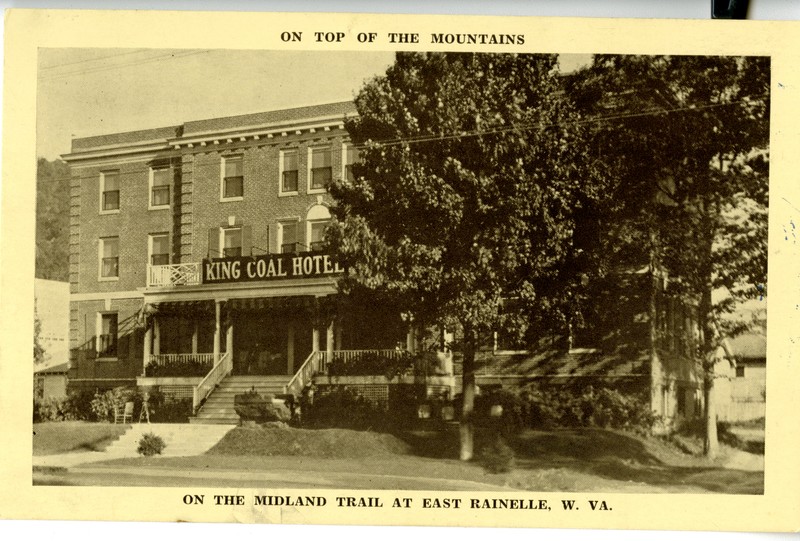 The hotel prior to demolition in 2014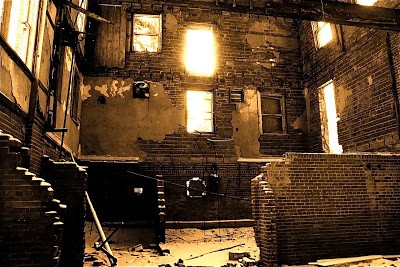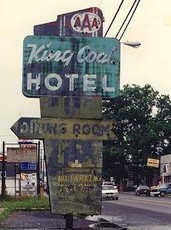 The destruction of the building.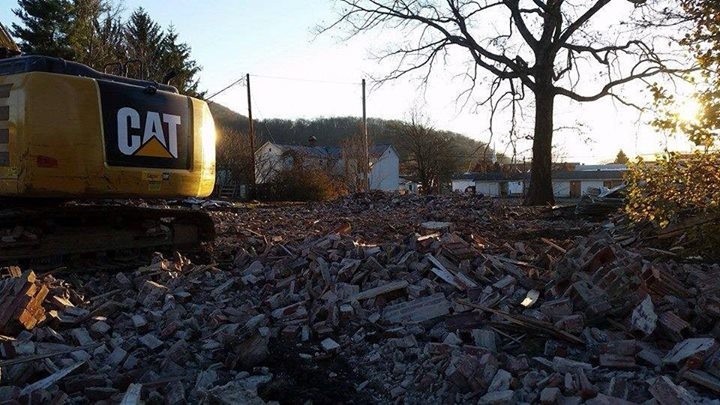 A view of the hotel in the late 1990s.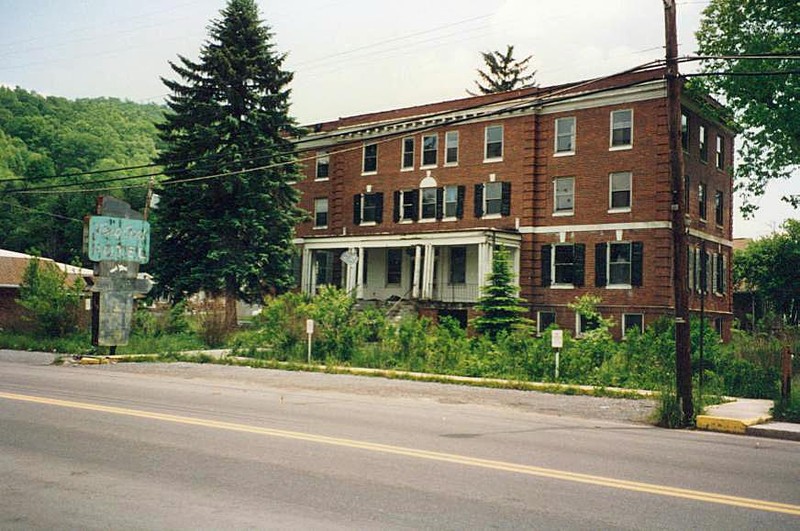 Backstory and Context
In 1929 local individuals came together to open the Maple Oaks Hotel in Rainelle. Unfortunately when the Great Depression hit the hotel was forced to close. Sometime around 1935 the building was purchased by a man from Virginia named Coleman Gore. He renamed the hotel King Coal Hotel.
To distinguish the hotel from others, a large lump of coal was set out in front of the building. There was also a golden crown that was set on top of the building. Before I-64 diverted traffic through Beckley, the King Coal Hotel was a popular stop for businessmen who were traveling from Charleston, WV.
Sources
"Facebook Logo." Old and New Photos of the King Coal Hotel. N.p., n.d. Web. 01 Mar. 2015. "The Greenbrier Historical Society – North House Museum & Archives." The Greenbrier Historical Society North House Museum Archives. N.p., n.d. Web. 01 Mar. 2015.
Additional Information