Athens First United Presbyterian Church
Introduction
This 1889 was church founded by a mission group from Pennsylvania. The church's first minister was the son of former slaves, who was also known for founding a school nearby. The church was built in 1892.
Images
Side view of First United Presbyterian
Monument unveiling in 1947.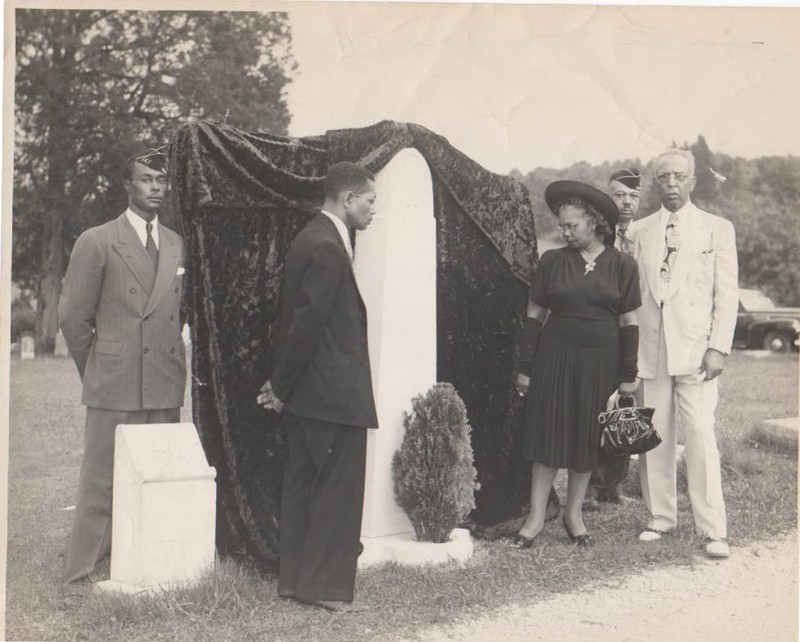 Jacob L. Cook Memorial Park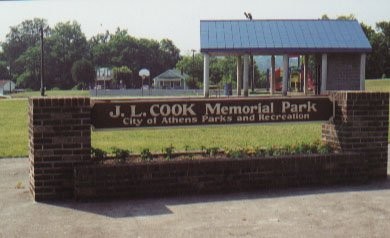 Backstory and Context
Born in 1870 to former slaves, Jacob Cook, with the help of and aunt and uncle (also former slaves) and a local Athens, TN physician, Dr. Parkinson, attended Fisk University in Nashville where he utilized his finesse as a singer and eager student. Cook later attended Knoxville College and the Alleghany Theological Seminary in Pittsburg, with the intent of becoming a Presbyterian minister.
Returning to Athens in 1890 and obtaining a minister's license, Cook established Presbyterian mission, with help from a Presbyterian group he knew of in Pennsylvania. The mission also served as a local dance hall. The property came from his uncle, Nelse Getty, the same who mentioned earlier was influential in Cook's formative education years. Cook served as the minister for several years. His sole purpose was to help the local Athens community, no matter their race, where in turn, people of Athens, both Black and white were supportive of him and his goals.
Whereas most schools in Tennessee were one-room buildings, especially for African-Americans, Cook was able to establish a rarity: A three-room building called The Academy of Athens. Cook remained with the church and the school until mid-1900, when he was called as the first Black president of Henderson Normal Institute in North Carolina. He died in 1903, shortly after his third wife died (his previous two wives also died from childbirth and a fever, respectively). In 1925 the Academy of Athens was destroyed by a fire. The school body was moved to the United Presbyterian Church until a new all-Black school was constructed in Dec. 1926, called the Jacob L. Cook school. The county of McMinn, the city of Athens and the Rosenwald fund helped with contributions. Soon the school was enlarged and became a high school. It closed in 1966.
The church, uniquely furnished with opera seating, still stands today and has been listed as "Ten in Tennessee", endangered historic properties in Tennessee.
Cook's legacy remains prominent with the city of Athens and the local African-American community. A street was renamed in his honor, alongside a new park and a monument.
Additional Information