Fort Gatlin
Introduction
On November 9, 1838, during the Second Seminole Indian War (1835-42), the U.S. Army established Fort Gatlin in Mosquito County. This fort was named for Army Assistant Surgeon John S. Gatlin (1806-1835), who was killed in the Dade Massacre in 1835. The site of the fort was chosen as a military outpost due to its strategic position overlooking three lakes. The Fort served the state militia during the war until the Army withdrew in 1849.
Images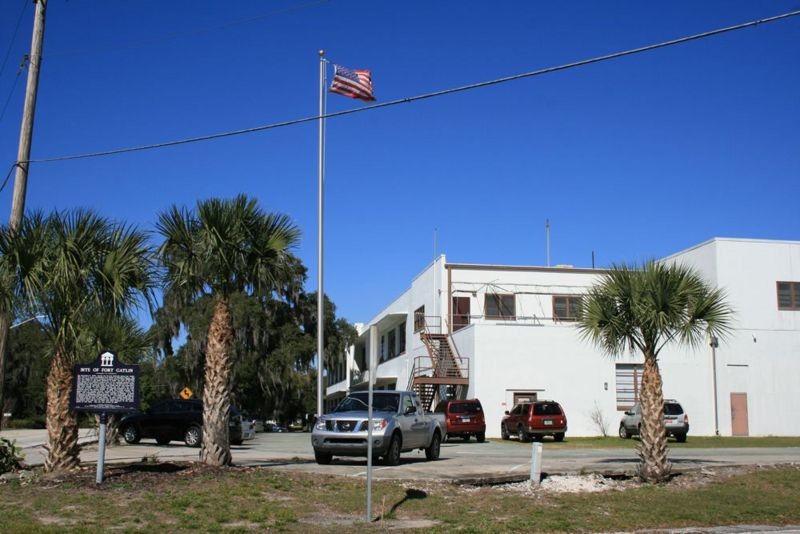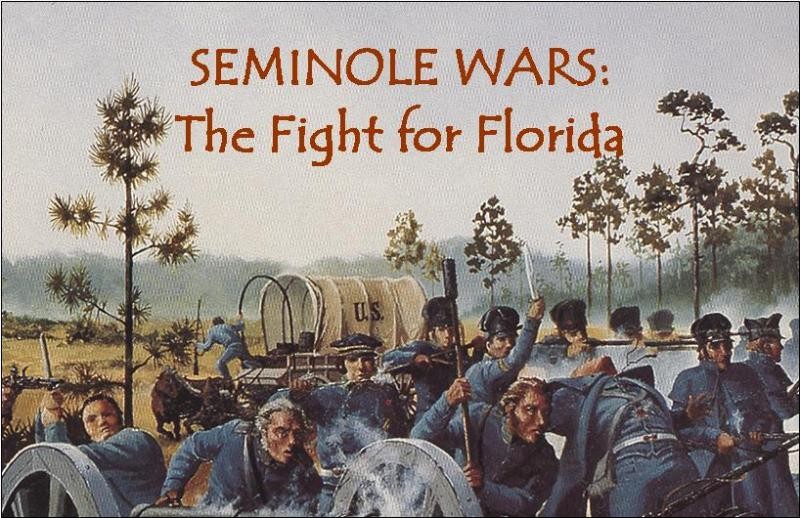 US Navy underwater sound reference laboratory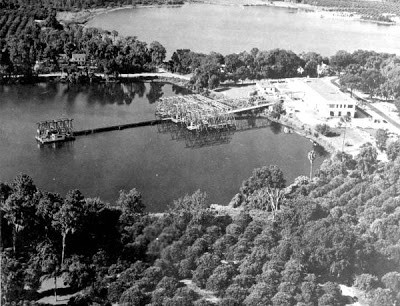 Backstory and Context
A few soldiers and families remained in the area, growing citrus and raising cattle. In 1856, Fort Gatlin became the county seat of Orange County, created from Mosquito County in 1845. The community's name was later changed to Orlando, a name attributed to militiaman Orlando Reeves, who was reportedly killed in a skirmish during the Second Seminole War. It is believed that Reeves is buried near the site of Fort Gatlin. In 1941, during World War II, the United States Navy established the Underwater Sound Reference Laboratory near this site on Lake Gem Mary because of the great depth of the lake. The lab was closed in 1997.
The Second Seminole War, also known as the Florida War, lasted from 1835-1842 and was between groups of Native Americans in Florida, known collectively as the Seminoles, and the United States. The Second Seminole War was essentially begun over a land dispute. The United States government wanted to move Seminole tribes to a reservation west of the Mississippi River. The Seminoles had already given up land in Florida's panhandle and moved to reservations within Florida. Although relationships between the Seminoles and the US government were to an extent peaceful, there was continued tension concerning runaway slaves that had been freed by the Spanish government when they had control of the area. These former slaves lived near Native American communities. The two groups maintained different cultures but did form alliances. The US Congress passed the Indian Removal Act in 1830 under President Andrew Jackson. The April 1834 Treaty of Payne's Landing gave the Seminoles three years to move west of the Mississippi. Many, even some US military officials felt that the Native Americans had been forced against their will to accept this agreement.
The Second Seminole War essentially began with the "Dade Massacre", the 1835 battle in which the US Army suffered a devastating defeat. In this battle, the Seminoles employed the surprise tactics of guerilla warfare to attack US Army troops on their way from Ft. Brooke (present-day Tampa) to resupply at Ft. King (present-day Ocala).
Sources
http://en.wikipedia.org/wiki/Dade_Massacre http://en.wikipedia.org/wiki/Second_Seminole_Wa http://studiohourglass.blogspot.ie/2009/03/finding-fort-gatlin.html http://www.chazzcreations.com/military_service_family_history/the_seminole_wars
Additional Information