Watkins Museum of History
Introduction
Lawrence's Watkins Museum of History is the headquarters of the Douglas County Historical Society and offers several floors of exhibits that interpret the history of Lawrence and Douglas County history Bleeding Kansas through the Civil Rights Era and the connection between Lawrence and the University of Kansas. Admission is free and the museum offers regular thematic exhibits on topics ranging from business and economic history, KU athletics, civil rights, women's history, and military history. The second-floor gallery exhibits provide an introduction to how the creation of Lawrence and Kansas helped precipitate the Civil War and the cause and effects of William Clarke Quantrill's infamous raid on the city on August 21, 1863.
Images
Photo of the Watkins Building from the museum website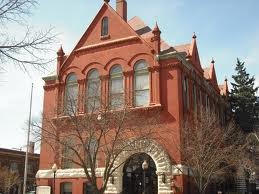 A historic photo of the Watkins Building from the museum's official website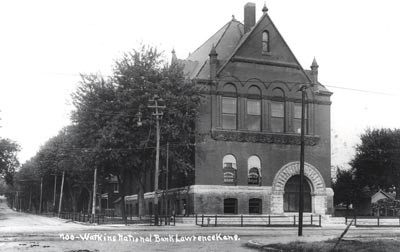 Backstory and Context
Since 1975, the Watkins Museum of History, housed in the 1888 Watkins Land Mortgage and National Bank Building in downtown Lawrence, has provided programs and public events, educational resources and activities, and changing exhibits that explore the heritage of Douglas County and connect the past with issues that continue to be relevant.
The museum is home to Lawrence's Japanese Friendship Garden, which commemorates the city's relationship with its sister city, Hiratsuka, Japan. The garden was dedicated on October 26, 2000, located at Watkins Community Museum, and was made possible by local donations and matching funds from both Lawrence and Hiratsuka.
Sources
Watkins Museum website. www.watkinsmuseum.org/index.php
Additional Information