The Johnny Cash Museum
Introduction
This museum gives tourists a view into both the professional and private life of Johnny Cash. The contents of the museum include messages from Cash and other records of Cash's. Included in these is a composition of the final song he wrote shortly prior to his passing. The museum can be found in Nashville, Tennessee and is open Monday-Sunday from 8:00am-7:00pm.
Images
The Johnny Cash Museum is one of the top attractions in Nashville.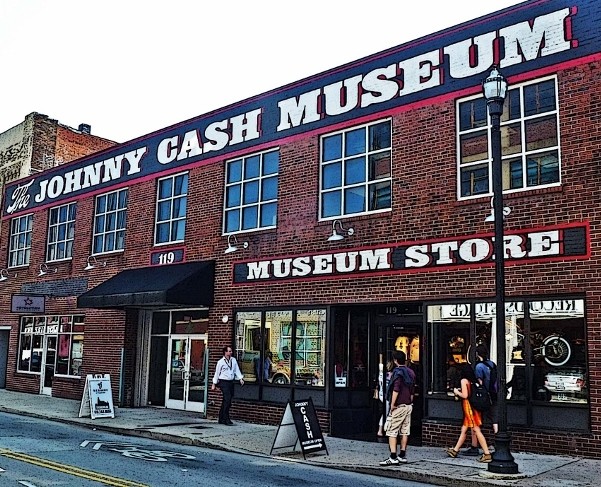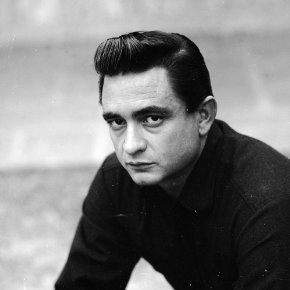 Backstory and Context
Johnny Cash was born in Kingsland Arkansas on 26 February 1932 as John R. Cash; he had six siblings.1 The performer was nicknamed "The Man in Black" due to his frequent dress code of completely Black clothes.2 His youth was spent laboring in farm crops with his family all while being exposed to several music styles. Cash would hear folk songs from his mom, hymns and labor music from the crops and railroad. This became significant for influence on his music in the older days of his career. Not long after graduating from high school he joined the U.S. Air Force and was in service until being relieved in 1954. It was also in 1954 that Cash started on the road to his music career when he performed for Sun Studios, with whom he sent out his first single "Hey Porter." However, it was with his fourth song, "I Walk the Line," that Cash really gained recognition. The song was No.1 on the Billboard Chart for 43 weeks and sold more than 2 million transcripts. In 1958 Cash left the Sun Studios label and went to Columbia Records with the hope of getting to produce more of the type of music he wanted to (originally he wanted to make gospel music).
Career-wise, during the last of the 1950s and 1960s, Cash was doing well with songs such as "Don't Take Your Guns to Town," "I Got Stripes," and "Ring of Fire" to name a few. He was a guest on the Ed Sullivan Show and the Tonight Show. His personal life, however, was suffering; it was obvious that he and his wife were going to split and due to his chaotic career he turned to drugs and alcohol to deal with it, leading him to become hooked on the substances. This eventually began to affect his work. In 1967, with the assistance of June Carter and her family, Cash beat the substance abuse. Cash and Carter married the following year and his music became successful yet again.
In 1969 Cash won the Country Music Association's Entertainer of the Year and Male Vocalist awards. From 1969 to 1971 the Johnny Cash Show was played on ABC, involving several musicians. Cash made history in 1980 when he was 48 when he was initiated into the Country Music Hall of Fame, making him the most youthful, still alive initiate. In 1995 he was included in the Rock and Roll Hall of Fame, this included him in a small group of country musicians having both honors.
In the 1990s Cash joined the American record label and received the Grammy for best contemporary folk album for the 1994 American Recordings album. June Carter Cash died in May 2003 and just a few months later Johnny Cash died 12 September 2003 in Nashville, Tennessee due to struggles with diabetes.1
Sources
"Nashville's Johnny Cash Museum Ranks Number One on Forbes and National
Geographic Travel Lists." PLA Media. Accessed June 7, 2015. http://www.johnnycashmuseum.com/news_images/Forbes-NGRelease.pdf

1. "Johnny Cash Biography." JohnnyCash.com. Accessed June 7, 2015. http://www.johnnycash.com/biography.html.

2. "Johnny Cash." Find A Grave. Accessed June 7, 2015. http://www.findagrave.com/cgi-bin/fg.cgi?page=gr&GRid=7863405.
Additional Information