Campus Martius Museum of the Northwest Territory
Introduction
Campus Martius, a civilian fortification, was built in 1788 by the Ohio Company of Associates. When the fort was disassembled, General Rufus Putnam left his blockhouse on the original fort site. In 1931, the Campus Martius Museum was erected over the Rufus Putnam House. Today, the museum preserves the history of America's migration west, its earliest native inhabitants, and Marietta's pioneers. Visitors can also tour the Rufus Putnam House and the Ohio Company Land Office.
Images
The Campus Martius Museum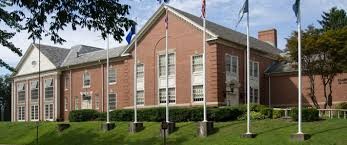 Backstory and Context
Beginning in 1788, Rufus Putnam, superintendent of the Ohio Company, began building his home in Campus Martius. His home was one of the original row houses comprising Campus Martius. The fort was dismantled after the Treaty of Greeneville hurt peaceful relations on the frontier. However, Putnam and his family remained in their home.
By adding four new rooms to his home, Putnam more than doubled its size. Putnam continued to live in his Campus Martius home until his death in 1824. After his death, the executors of his estate sold the home to Judge Arius Nye.
When Judge Arius Nye passed away, the house was transferred over to his daughter, Miss Minerva Tupper Nye. The home was rented out to tenants until 1900. The Daughters of the American Revolution leased the home from 1905-1907. The Marietta Chapter of DAR used the home to display pioneer relics.
From 1907 to 1917 the home was locked and boarded up. Miss Nye rejected offers to purchase the home hoping that an organization would come along that would preserve the home as a relic of the illustrious pioneers.
The efforts of Miss Nye and the Marietta Chapter of DAR played a large role in the preservation of the Rufus Putnam Home. Their influence led the State Society of the DAR to appeal to the General Assembly in 1916. Thousands signed their petition for the purchasing of the Putnam House. In 1917, Honor G.F. Reed and Senator Crawford introduced a bill into the Legislature for the purchase of the home. The Ohio Archaeological and Historical Society became the custodians of the Rufus Putnam House.
Several restorations and renovations have taken place at the Rufus Putnam House.
Sources
"About Campus Martius Museum." Campus Martius Museum. Web. 4 June 2015.
Additional Information