President James K. Polk State Historic Site
Introduction
Located on land once owned by the parents of James K. Polk, this North Carolina state historic site commemorates the 11th President and the significant events that occurred while he was in office. The visitors center offers films and galleries about the history of the Mexican-American War, the boundary dispute with England, and the annexation of California. The grounds include nature trails and a replica of the log house owned by the Polk family.
Images
One of several historical replicas at the site, this log cabin similar to the one that was on the property and home to the Polk family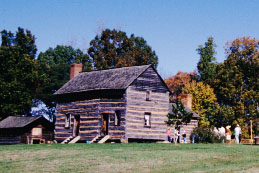 The Daughters of the American Revolution errected this monument to the 11th President in 1904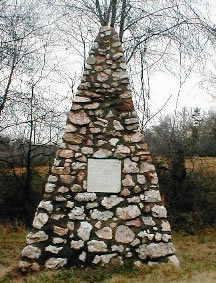 A Country of Vast Designs: James K. Polk, the Mexican War and the Conquest of the American Continent-Click the link below for more info about this book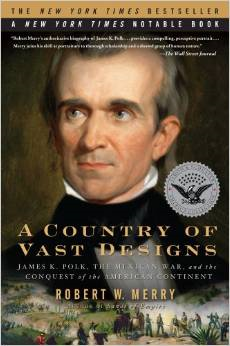 James K. Polk. Photo taken after inauguration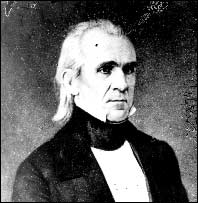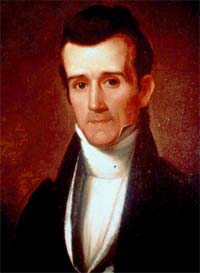 Backstory and Context
Born November 2, 1795 on a 150-acre farm worked by his parents, Jane and Samuel, James Knox Polk spent most of his childhood among the gently rolling hills of Mecklenburg County. A memorial to our nation's 11th president is located on part of these lands. The early 1800s-vintage log buildings and their furnishings are not original to the Polk homestead but are very similar to the structures the president's family lived in when he was a boy.
The oldest of ten, Polk was raised on tales of the American Revolution by his father, a prosperous farmer. A pious Presbyterian, Polk's mother was said to be descended from the fiery Scottish religious reformer John Knox. Both parents instilled in their son a fierce patriotism, a keen interest in politics, and a deep religious faith.
When James was 11, the family sold the homestead (by then it encompassed over 450 acres) and moved west to join his grandfather in Tennessee. The future president attended academies there, then returned to North Carolina, becoming an honor student at the University of North Carolina. After graduating in 1818, he went back to Tennessee, studied law, and established a practice
Additional Information