Vance Birthplace State Historic Site
Introduction
This pioneer farmstead, tucked in the beautiful Reems Creek Valley, features a two-story log cabin "mansion," an original 1790s slave cabin, and five outbuildings. Furnished as it would have been in the 1830s, the site explores life in early Buncombe County as seen through the lives of the Vance family and enslaved people. The Visitor Center contains a kid-friendly exhibit detailing the life of Gov. Zebulon Vance from his birth on the farm to his political service as Civil War Governor and post-Reconstruction Senator. Over the years, the site has done more to incorporate the lives and perspectives of the Vance family slaves and Vance's opposition to Reconstruction. Like many antebellum political leaders, Vance returned to power in the final years of Reconstruction and enacted policies that consolidated the power of former planters and made it difficult for African Americans to secure an education, earn a livelihood, or participate in elections.
Images
The Vance homestead was reconstructed around the original chimney and contain furnishings that are representative of the 1830s.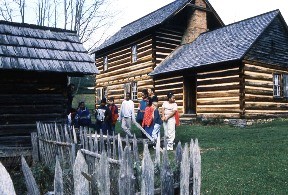 A Modern look at the rear end of the Vance House.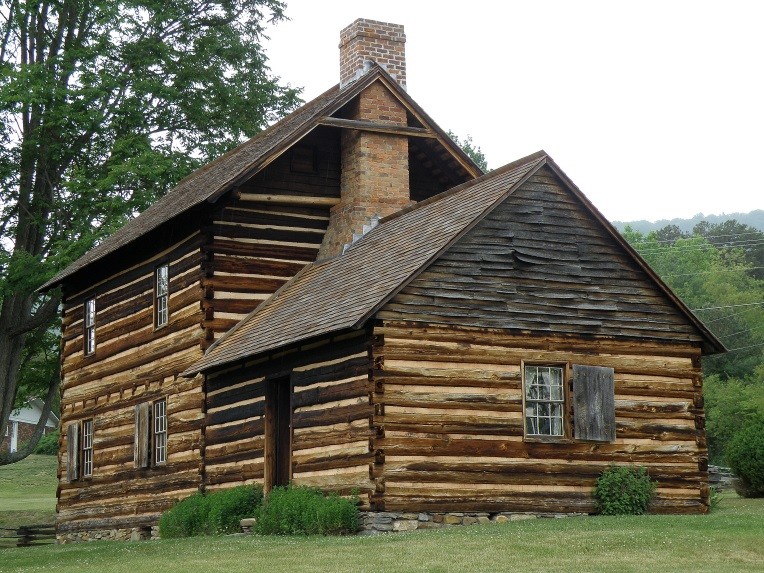 A Modern look at the right side of the Vance House.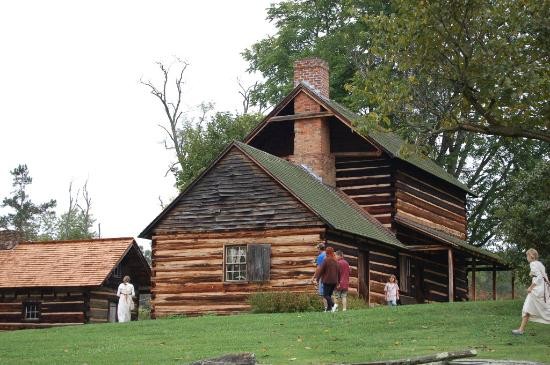 A Modern View at the Vance House from a further distance.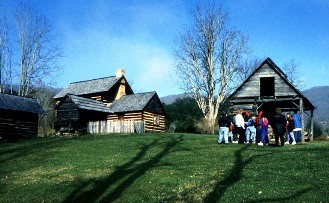 Zebulon Vance in 1862 after being inaugurated in his first of two separate terms as Governor of NC.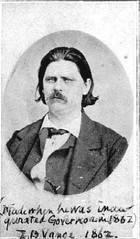 Backstory and Context
Buncombe County was created in 1791 from parts of Burke County and Cherokee lands. David and Priscilla Vance purchased their Reems Creek property around that same time, perhaps building the two-story "mansion" seen today. David Vance had served as an officer in the Revolutionary War and worked as a surveyor, teacher, clerk of court, and state representative. The Vances would grow the plantation to nearly 900-acres over the next several years with as many as 18 enslaved people working on the farm.
In 1830, Zebulon Baird Vance, grandson to David and Priscilla, was born in this wealthy mountain home. Although he would become the most famous resident of the farm, Zeb Vance is only one part of the story of Vance Birthplace. Join us as we explore life in early Buncombe County as seen through the lives of the Vance family and enslaved people.
Special events and living history programs are held at various times through the year, allowing you to step back in time and experience life as a settler in the Carolina Mountains.
Sources
Dowd, Clement, Life of Zebulon B. Vance (Charlotte, NC, observer Printing and Publishing House.) Jerry L. Cross, "Zebulon Baird Vance, Governor: 1862-1865; 1877-1879", last modified, January 18, 2007, accessed April 24th, 2015, http://ncpedia.org/biography/governors/vance. Sai Srikanth, Zebulon Baird Vance (1830-1864) accessed April 24th, 2015, http://www.northcarolinahistory.org/encyclopedia/557/entry.
Additional Information