Fort Belle Fontaine Spanish Lake , MO
Introduction
Fort Belle Fontaine Park is a 305.6 acres park maintained by the St. Louis County Park System. It is located within an hours drive from the City of St. Louis, Mo. In the park are remnants of the first United States Military Fort built in 1805 west of the Mississippi River after the Louisiana Purchase. A 6-pound cannon overlooks the Missouri River from an area built by the Works Progress Administration in the 1930s. Other limestone works can be found through out the park. When Lewis and Clark returned from there trip to the Pacific Northwest the Fort built in 1805 was their last stop before reaching St. Louis. There is a 3-mile Lewis and Clark interpretative trail in the park. Special family events are also scheduled throughout the year such as Eagle Days.
Images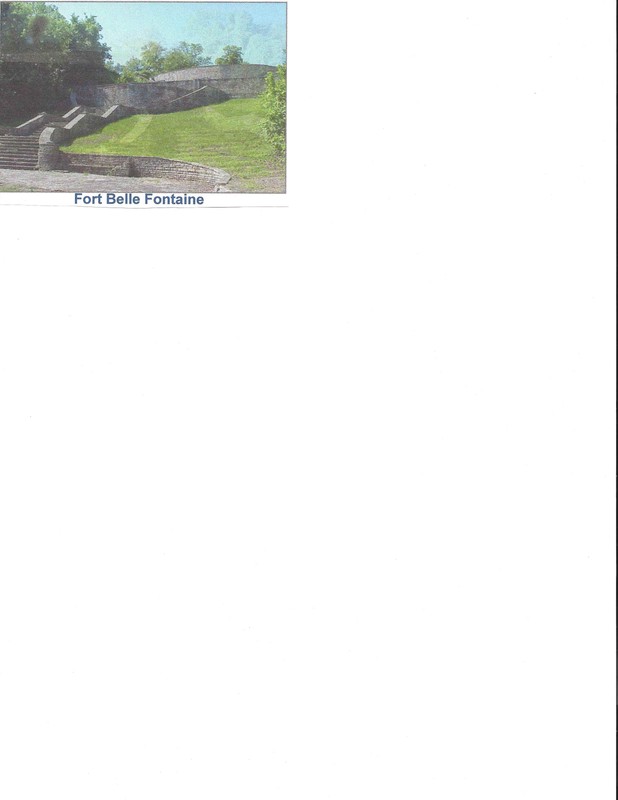 Backstory and Context
In 1764, two years after the end of the French and Indian Wars in the Colonies the residents of the Louisiana Territory found out that Louisiana had been traded off to Spain as part of the peace agreement between France and Britain. It was not an easy transfer of administration for the new Spanish governor, Don Antonio Ulloa. "Faced with an antagonistic population" in New Orleans, he arranged for the French to keep their administration. Ulloa was aware of the British and French Canadian fur traders making inroads in Upper Louisiana. "Ulloa ordered Captain Don Francisco Riu to the mouth of the Missouri in 1767 to build forts there..." It was determined that only one fort could be built on the south side of the river as the north was a flood plain. It was named Fort Don Carlos. Boats not licensed to be on the Missouri would have their furs confiscated. In 1778 they determined that the location of Fort Don Carlos was useless and a new site five miles down river was chosen. The new site was on a bluff 60ft high overlooking the Missouri River and bordered by Coldwater Creek. This was the future site of Fort Belle Belle Fontaine. In 1780 the now run down Fort Don Carlos was abandon and the cannons moved to St. Louis to provided protected from the British and Indian invaders.

The new Fort Belle Fontaine was built in 1805 to serve as a starting point for new expeditions and fur traders going west. It was here that Lewis and Clark stayed on their return before their finale leg of their trip down river to St. Louis. Fort Belle Fontaine had poor access to the Missouri River a port was needed for the expanded amount of military supplies, and in 1826 the Fort was closed and the Army moved to Jefferson Barracks, South of St. Louis on the Mississippi River.

During the 1930s the Work Progress Administration developed limestone stairs, walls and built a new gun emplacement over looking the Missouri River. The 3 - mile nature walk passes through areas of the tall grass prairie, creek beds, woods and wetlands.

Sources
www.Saint Louis County Missouri, Fort Belle Fontaine www.Fort Belle Fontaine Park http://en.wikipedia.org/fort_belle_fountaine Prim, James Neal. "Lion of the Valley, St.Louis, Missouri", Boulder, CO: Pruett Publishing Company, 1981 Ambrose, Stephen E., "Undaunted Courage, Meriwether Lewis, Thomas Jefferson, and the Opening of the American West," New York, NY, A Touchstone Book, Simon & Schuster,1996