S. G. Atkins House
Introduction
In 1893, this two story home was built by Dr. Simon Green Atkins, the founder of Slater Industrial Academy for African-American students. Slater Industrial Academy is now the Winston-Salem State University (WSSU).
Images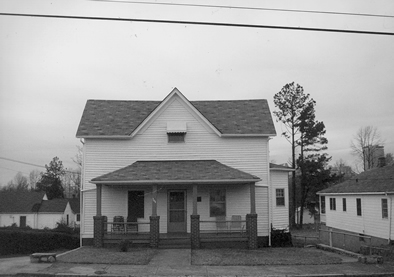 circa 1900. Dr. Atkins (front row far left) with students from Slater Industrial Academy.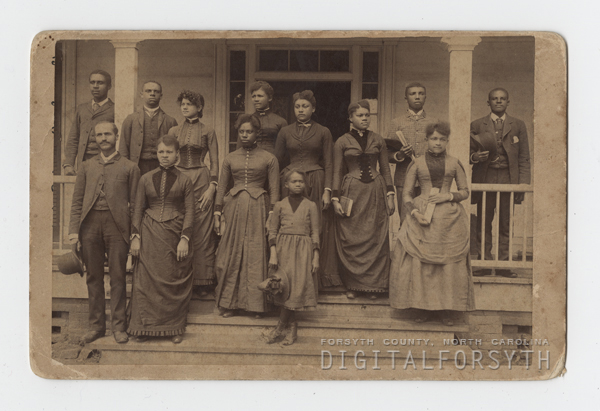 Backstory and Context
In 1890, Dr. Simon G. Atkins approached the Winston Board of Trade to seek assistance to build a community that would serve as a model of Black home ownership. Atkins and his family became the first resident of this community in 1892 and named it Columbian Heights.
The ultimate goal of this community, for Atkins, was to provide middle-class African-American families with the opportunity to live in their own homes away from the crowded cities and from the poverty stricken urban setting. This move was seen as a way to advance middle-class families and provide better necessities, such as education and labor. Residents of Columbian Heights would receive their education at Slater Industrial Academy.
For Forsyth County, where Winston-Salem is located, Dr. Atkins' home became the intellectual and cultural hub for the area.
Additionally, Atkins helped establish the Columbian Heights High School and Slater School Hospital, a first for Blacks in the area.
Atkins served the community and Slater Academy until his death in 1932. The Academy changed its name to Winston-Salem State University in 1969. In 1951 the house was converted to apartments.
Additional Information