Operation Breakthrough
Introduction
Author-Uploaded Audio
Currently, Operation Breakthrough serves over 700 children every weekday, ranging from infants to 14-year-olds. The organization provides before and after school care, as well as educational programming. They also have a a satellite clinic with Children's Mercy Hospital that provides well-child checkups. Operation Breakthrough also assists with emergency services, providing groceries and other essential items at their food pantry. Adult programming is also provided, ranging from emergency services, adult therapy, and educational programs on child rearing and child development. The services Operation Breakthrough provide to the community are vital for the wellness of children and families who are living in poverty.
Images
Operation Breakthrough Location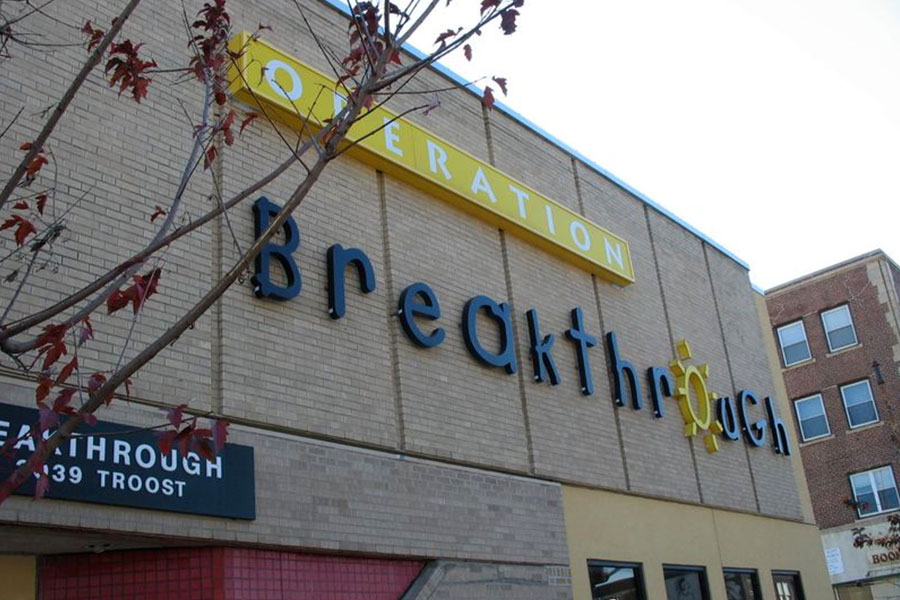 Backstory and Context
Started in 1971 by Sister Corita Bussanmas and Sister Berta Sailer, Operation Breakthrough is a not-for-profit organization that provides necessary services for Kansas City youth living in poverty. Originally located at 31st and Paseo, the Sisters moved the organization to its current location off of 30th and Troost in 1981. This location allows the organization to service one of the most impoverished areas in the Kansas City metro. Operation Breakthrough serves over 700 children everyday, providing after school programming, educational programming, childcare for infants and toddlers, and teen programming. Additional adult programs are provided for parents to assist with the difficulties of poverty and raise families into new opportunities.
Jennifer Heinemann, Director of Stewardship and Planned Giving at Operation Breakthrough, offers both stories of the founding Sisters as well as the current services and importance of Operation Breakthrough today in the provided audio. She additionally covers the progress that Operation Breakthrough had over the years. The staff at Operation Breakthrough continue to uphold the Sisters' legacy by maintaining the organization and continually serving the community's youth.
Sources
History, Operation Breakthrough. Accessed April 6th 2022. https://operationbreakthrough.org/about/history.
Leifer, Loring. Angels with Angles: The Rogue Nuns Behind Operation Breakthrough. Edition 1st. WordsWorth Books, 2016.
Additional Information