Glessner House Museum
Introduction
A National Historic Landmark and a famous piece of architecture, the Glessner House Museum was completed in 1887 by American architect Henry Hobson Richardson, whose design differed vastly from the traditional Victorian style. The museum is "one of the country's premier sites for the study and enjoyment of decorative arts" and "offers both the casual visitor and the serious connoisseur a unique opportunity to partake in the pleasures of the Aesthetic and English Arts and Crafts movements" ("Collection"). The museum offers tours, lectures, and programs on art, architecture, and social history from the 19th and 20th centuries, as well as on the Gilded age ("when America's newly rich industrialists were living in modern-day castles" ("The House")) and changes to the historic Prairie Avenue area.
Images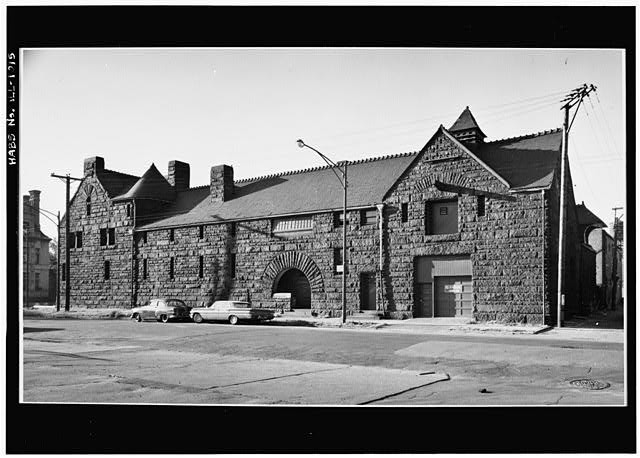 Backstory and Context
The Glessner house is "quintessentially Richardsonian: monumental, fortress-like, designed with the site in mind, featuring massive rusticated stone blocks, round arches and design elements derived from French and Spanish Romanesque architecture" ("The House"). The home's foundation is made of Illinois dolomite and the walls of Braggville pink granite. Ultimately, the home creates an integrated environment, one of the main components of the Arts and Crafts architectural movement. The 17,000 square foot home contains 13 bedrooms, 3 of which were for the family, 2 for guests, and 8 for servants; 5.5 baths, 3 which were for the family/guests, 2 for the servants, and one half bath for the downstairs; 11 fireplaces; and 14 different staircases.

In 1924, the Glessners agreed to leave their home to the Chicago Chapter of American Institute of Architects upon their death; however, after Mrs. Glessner's death in 1932 and Mr. Glessner's death in 1936, the Institute returned the home to the Glessner family because the Depression made repair costs far too high. The Chicago School of Architecture acquired the home in 1966. In 1960, the Glessner home was designated an honorary Chicago landmark, was listed on the National Register of Historic Places in 1970, and was named a National Historic landmark in 1974.
Sources
http://www.glessnerhouse.org/House.htm http://www.glessnerhouse.org/AboutUs.htm Photo: Borchers, Perry E. John J. Glessner House, 1800 South Prairie Avenue, Chicago, Cook County, IL. after 1933. Library of Congress Prints and Photographs Division, Washington, D.C. 20540 USA. Comp. Historic American Buildings Survey, et. al. Library of Congress. Web. 31 May 2015.
Additional Information